Tata Communications Global Network is responsible for carrying a huge volume of the world's voice and internet traffic. The brief was to develop a highly immersive, virtual experience to showcase the benefits of their new product – IZO. It is a new cloud enablement platform with a complete ecosystem that helps enterprises accelerate their cloud adoption. The aim was to show how IZO enables enterprise cloud deployment journey, and the benefits TATA brings via IZO platform. I worked on this project whilst employed by
Inition
.
Solution for this was a CGI VR experience combined with 360 stereoscopic filming, spatial audio, and VO narration. Experience starts in a 360 filmed environment. Users watch a dialog between a couple which is being interrupted  by the man's phone beeping as a message comes through:
"Haven't received the ticket confirmation yet, can you forward them on to me?"
The man has obviously forgotten to buy the tickets and so navigates to the ticketing site, but the purchase fails. The woman hands him her phone. The IZO hexagon is floating above. As man reaches towards the "Buy Now " button, him and the background begin to digitise. The window showing the phone content changes into a data packet and enters the internet.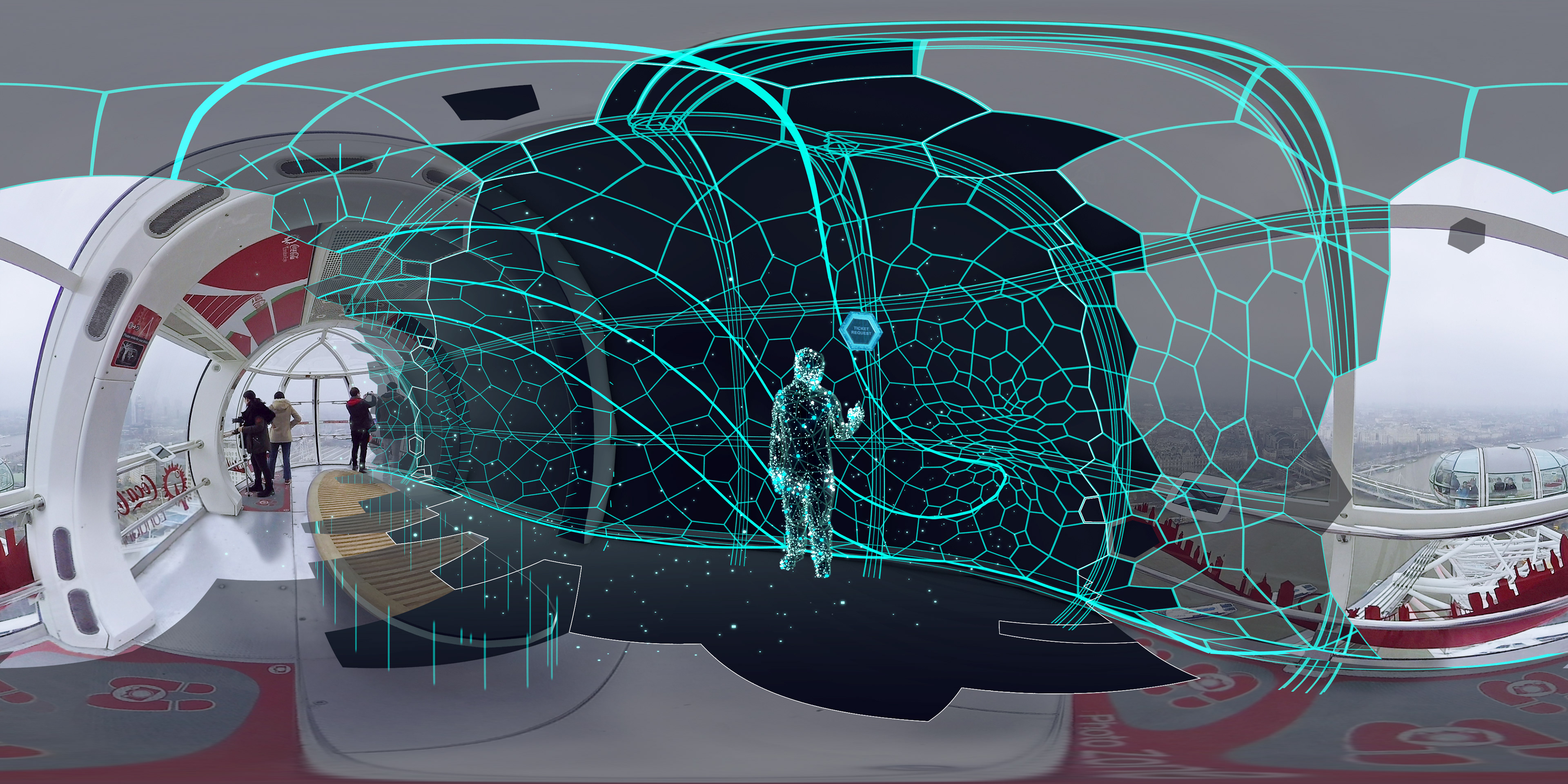 As user float up alongside data package it joins a larger data stream, but remains obvious as his request. Behind is the Earth with different networks sending data globally.  We pull wider and follow data package as it flows through the web as it hits TATA IZO gateway. Package links to the surface and unlocks the gateway. Inside server is surrounded by a spherical force field or "Firewall" made of hexagons. Data passes through, gains access, and links to a node. Another hexagonal gateway appears into which data moves and enters. Through the gateway we see more floating yet isolated servers. Data docks with one of them and the request hexagon merges with it symbolising the completion of payment. The authorized data , leaves the server and joins the stream, which soon thins down as the view changes to the digitised version of the O2 Arena (iconic London music landmark).  The data package turn into a window which says "Booking Confirmed" as it reaches the phone.         The environment goes from digital to real. The couple meets up with their friends and they all walk past to the stadium.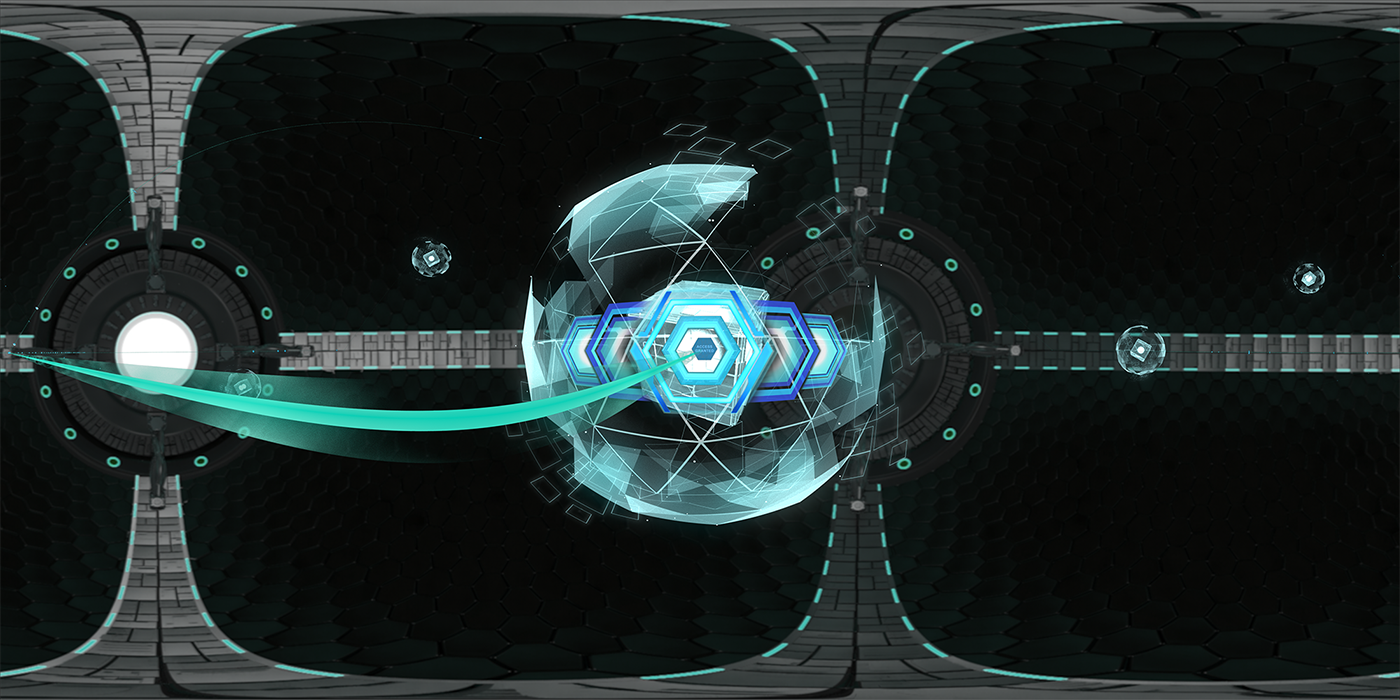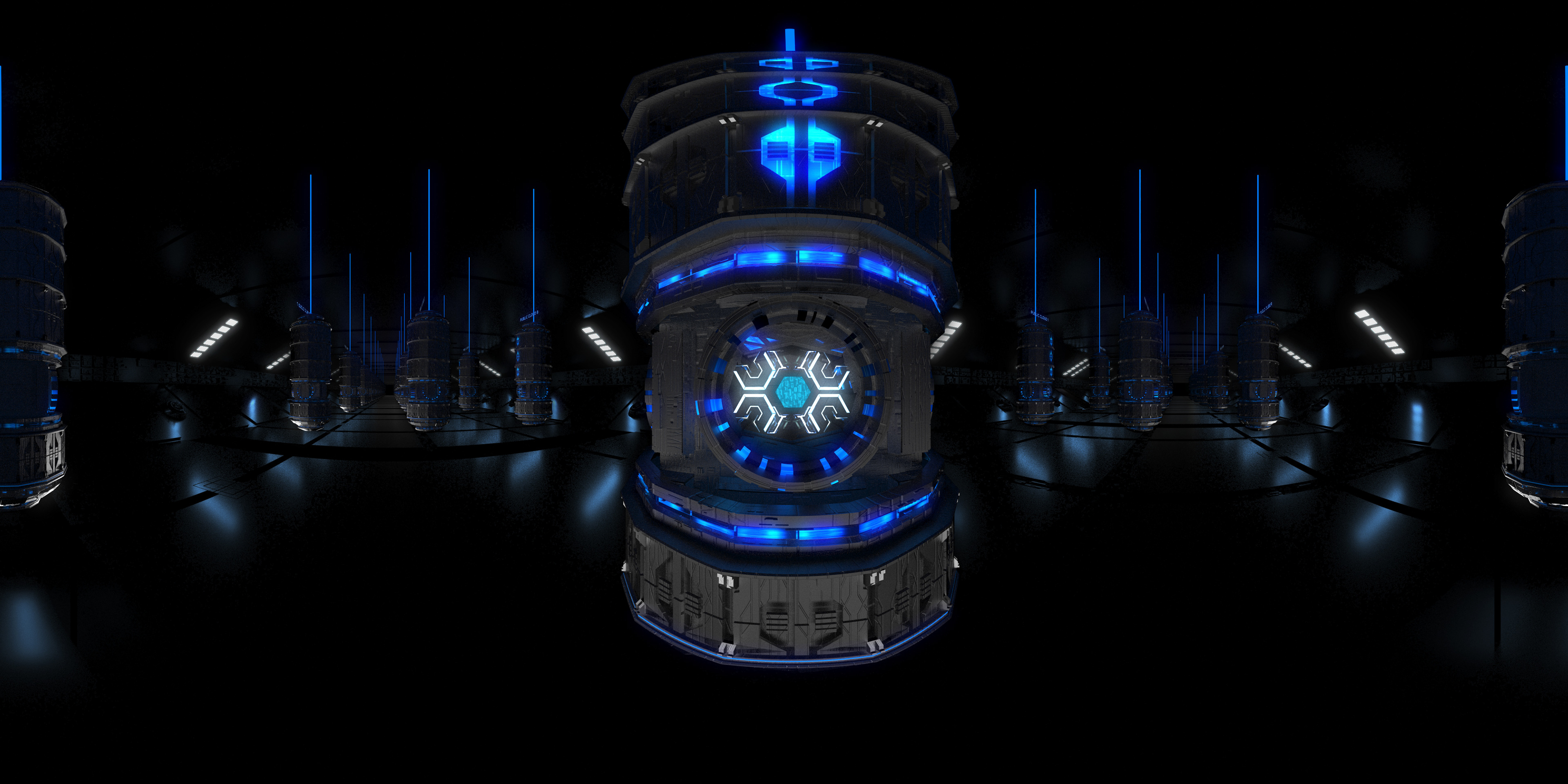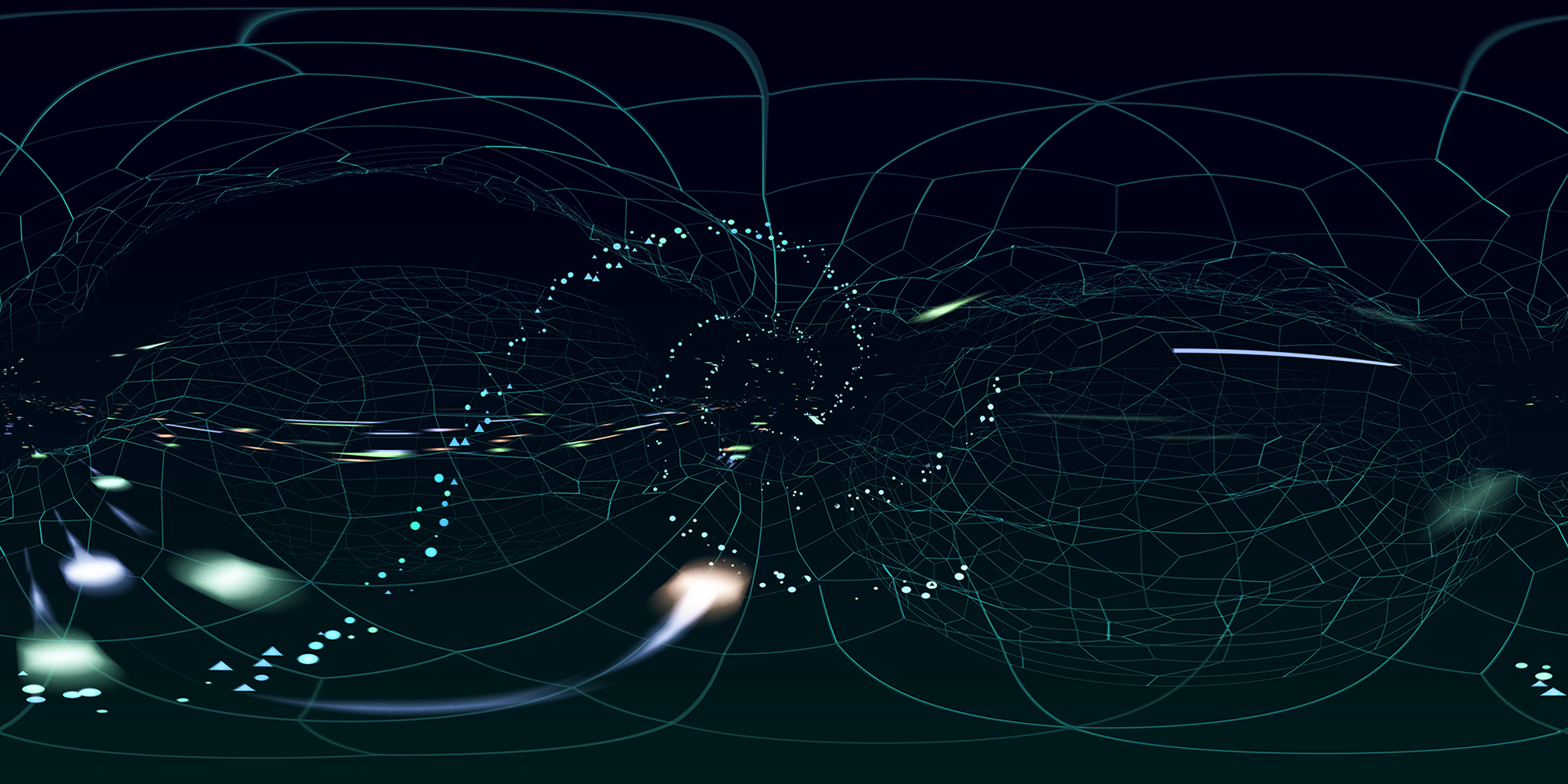 CREDITS:
Producer: Stuart Cupit
Creative: Alex Lambert, Angelina Aleksandrovich

3D Artists: Anakin Ryan, Lee Spooner
Animation: Katie Malan
UI: Stavroula Avgerinou

Developers: Chris Orphanides, Kevin Stafferton
360 Stereoscopic Filming: Peter Collis