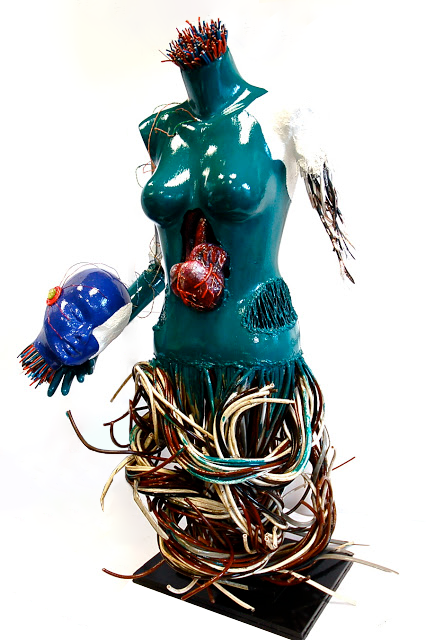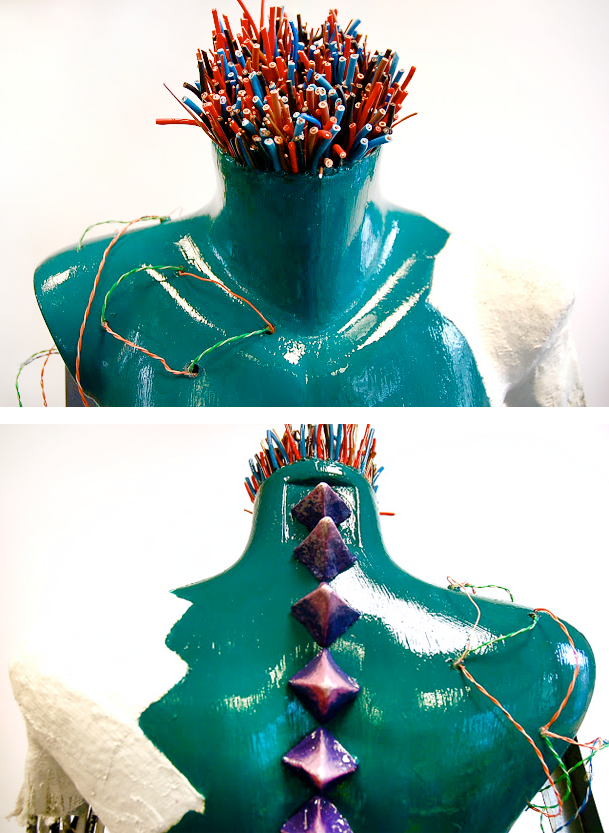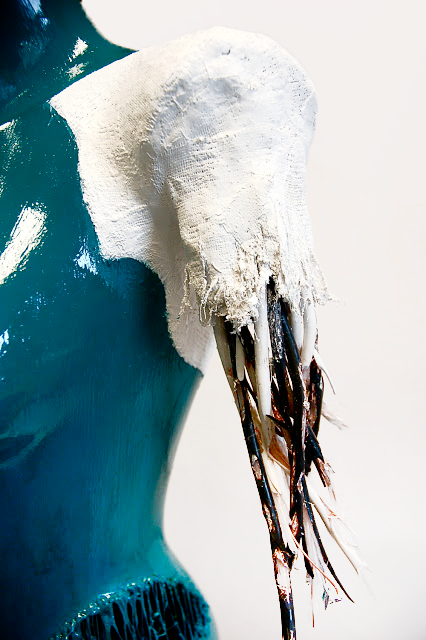 "ROBOTICUS", 2012
Mixed media, distressed and painted mannequin, wires, metal and plaster. 
ROBOTICUS won1st place and Highly Commended Award
in 3D Art, ISA National Art Competition, 2012; and was exhibited in
Saatchi Gallery
same year in a student award show.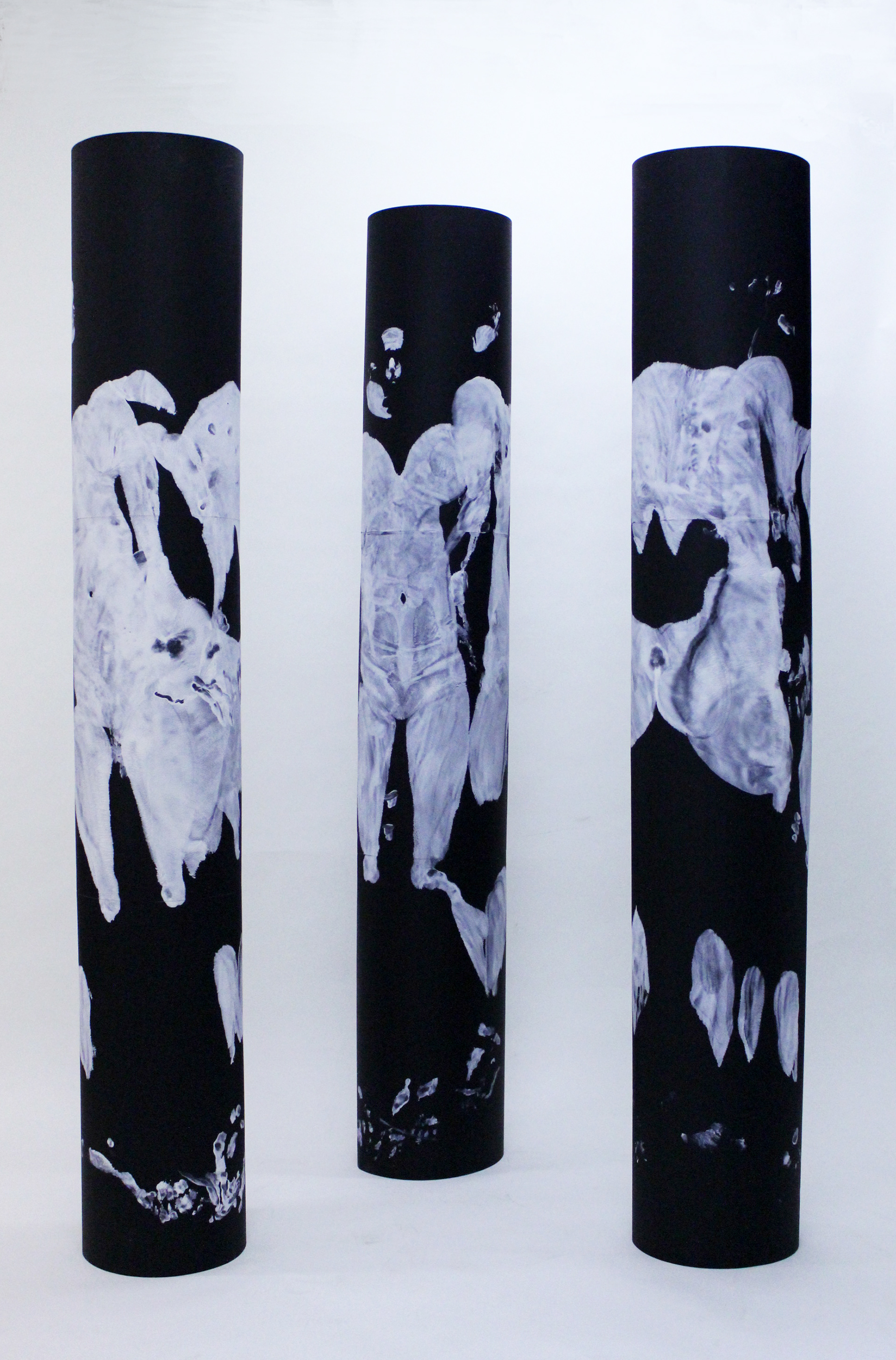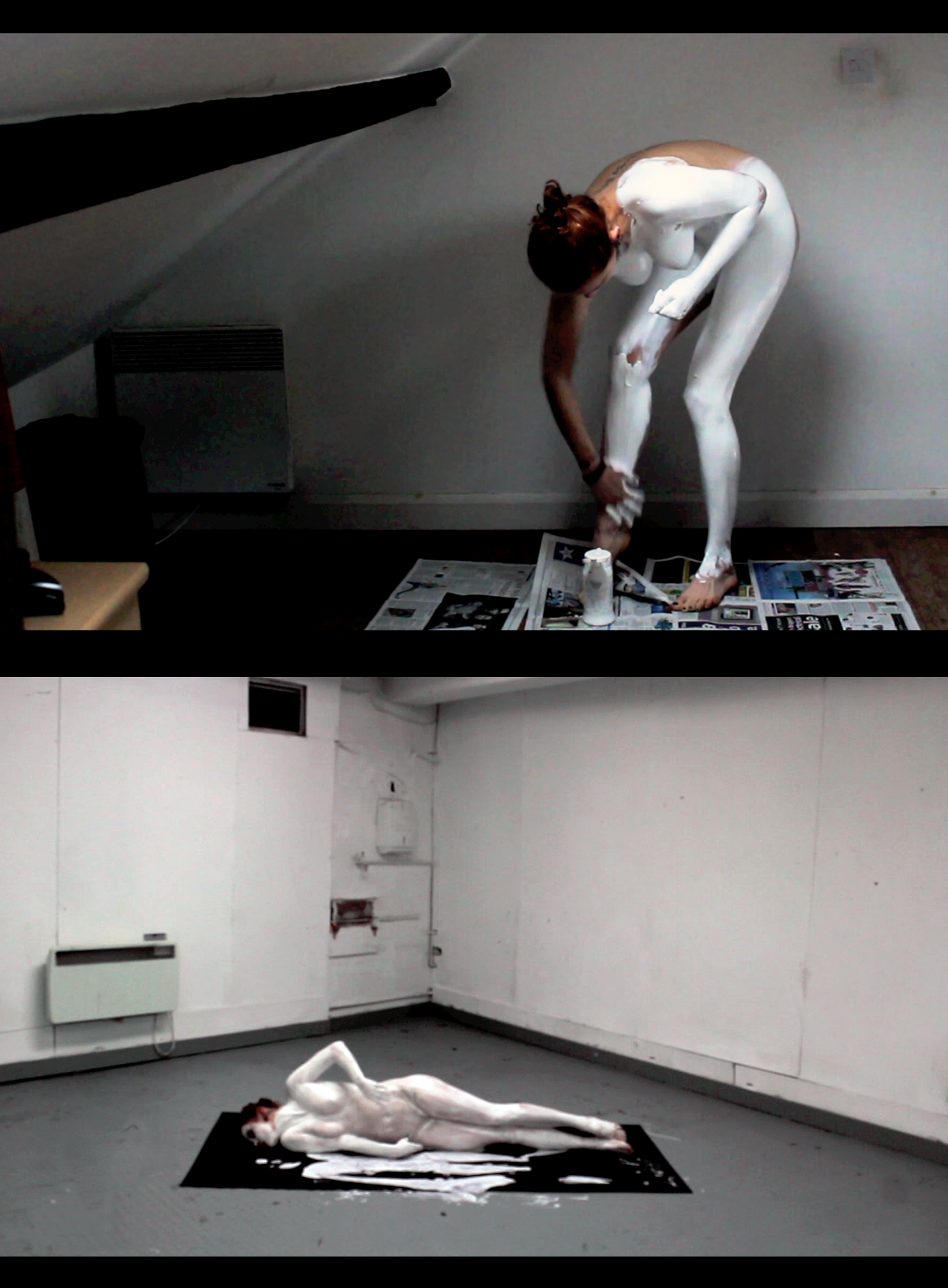 "ROOM", 2013
Performance & sculpture: card, acrylics, female body
"I DON'T EAT PORK", 2013
Tights, newspapers, bubble wrap, tissue paper, found objects
I DON'T EAT PORK was exhibited during 2 day show at Amsterdam Showcase 2013 in De Oude Kirk.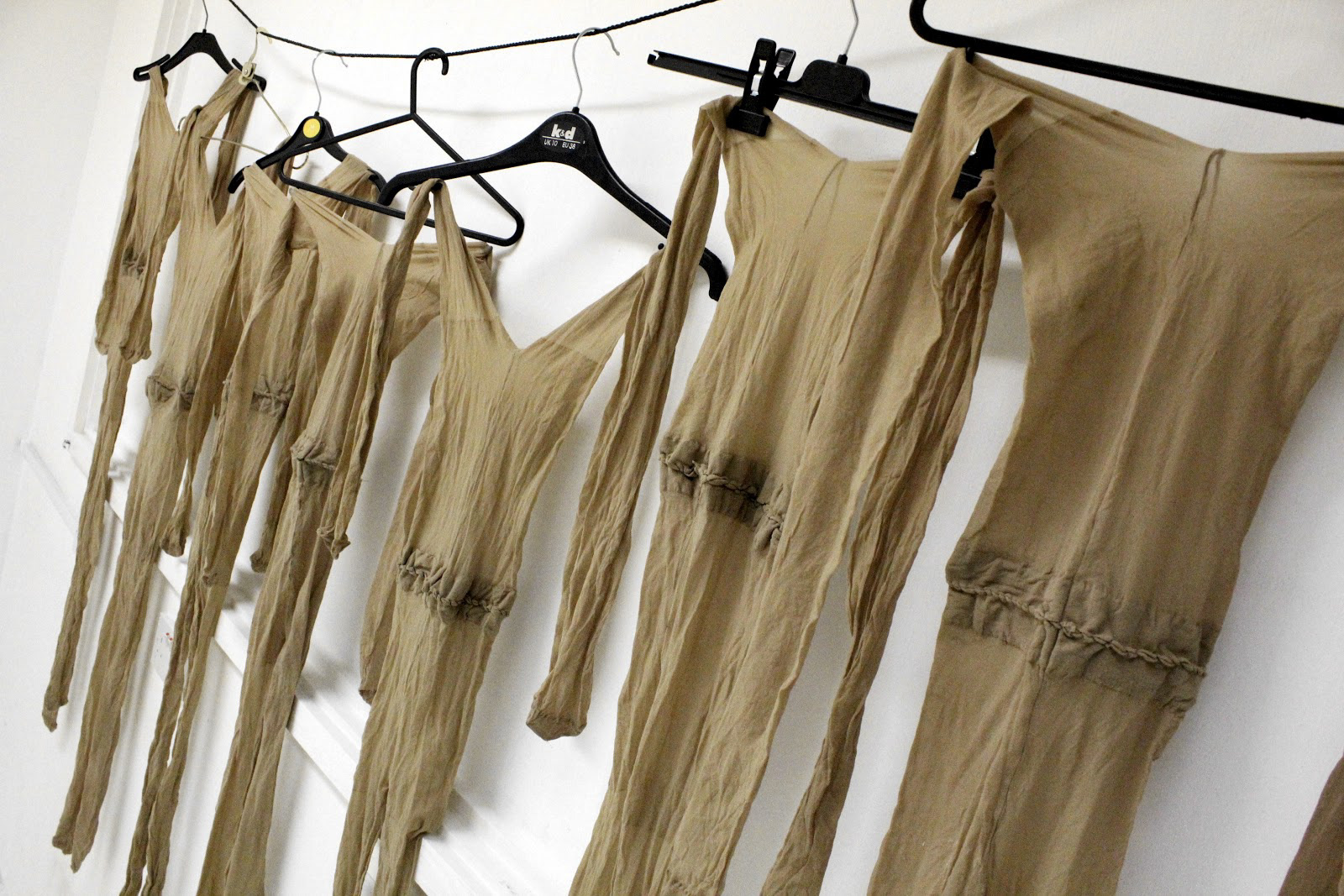 "WHO DID YOU HAD FOR LUNCH?", 2013
Tights, hangers, rope
"THEIR BODIES WERE NEVER FOUND", 2013
Plaster, newspapers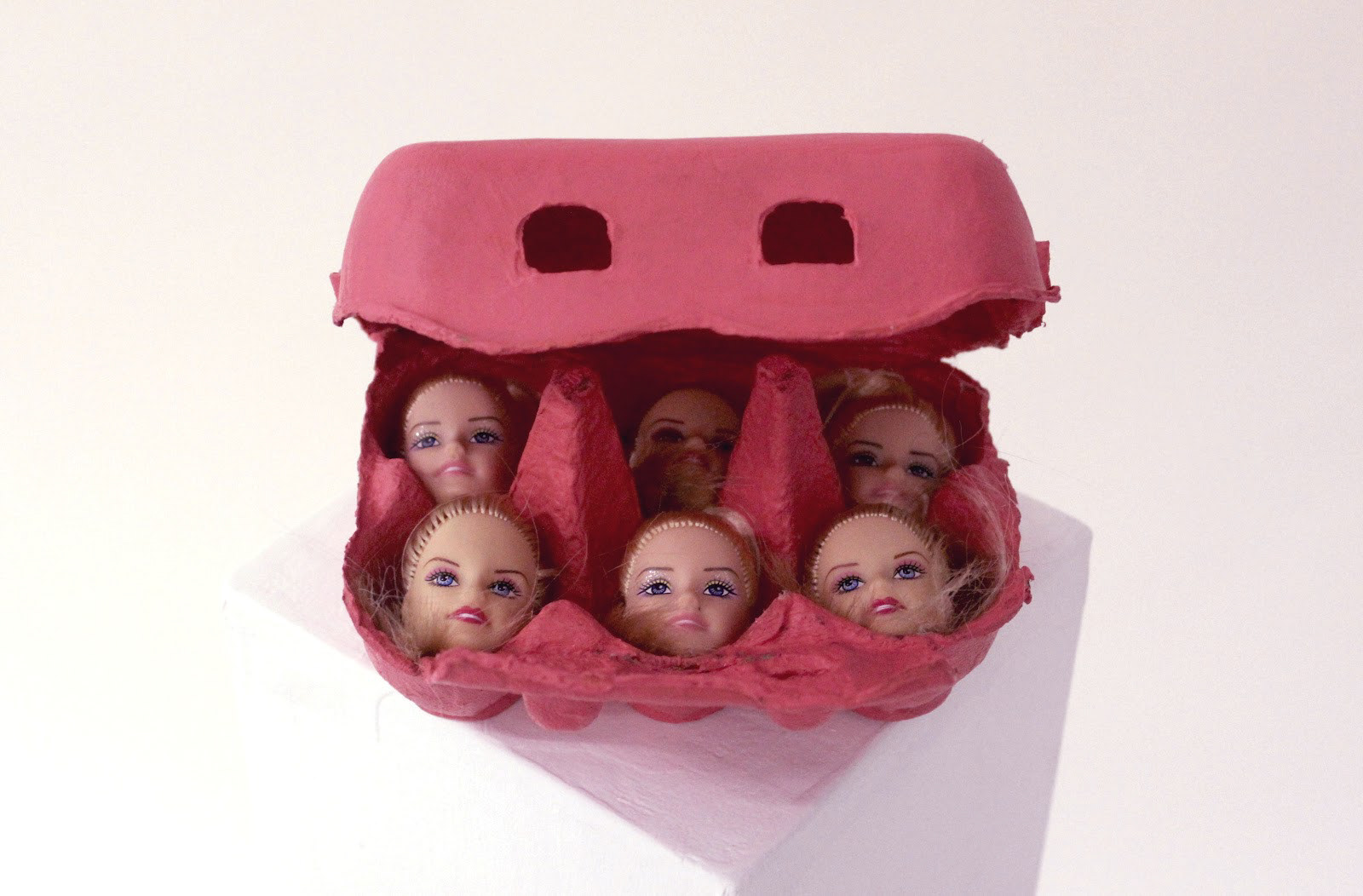 "RUSSIAN STANDARD", 2013
Barbie dolls, egg carton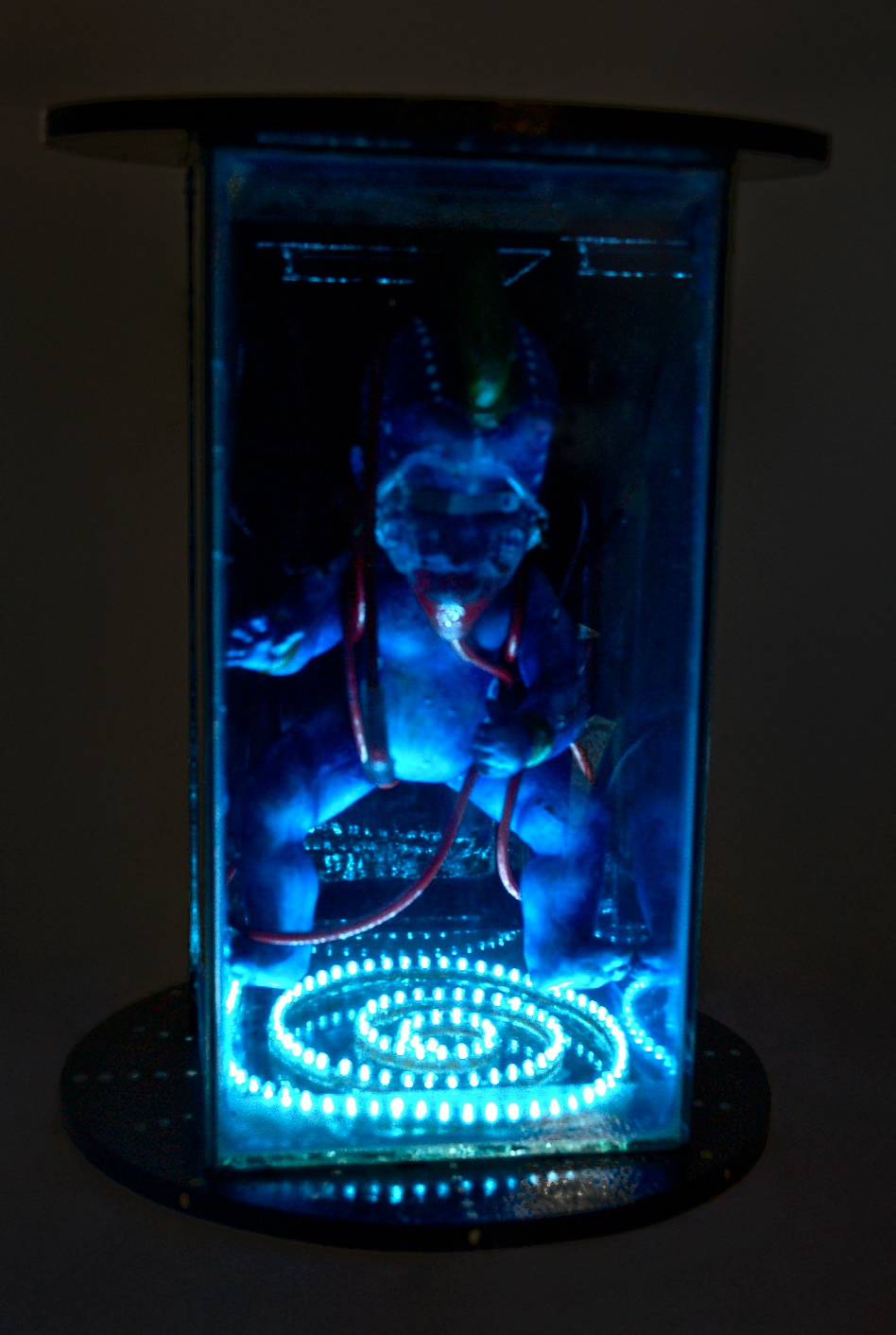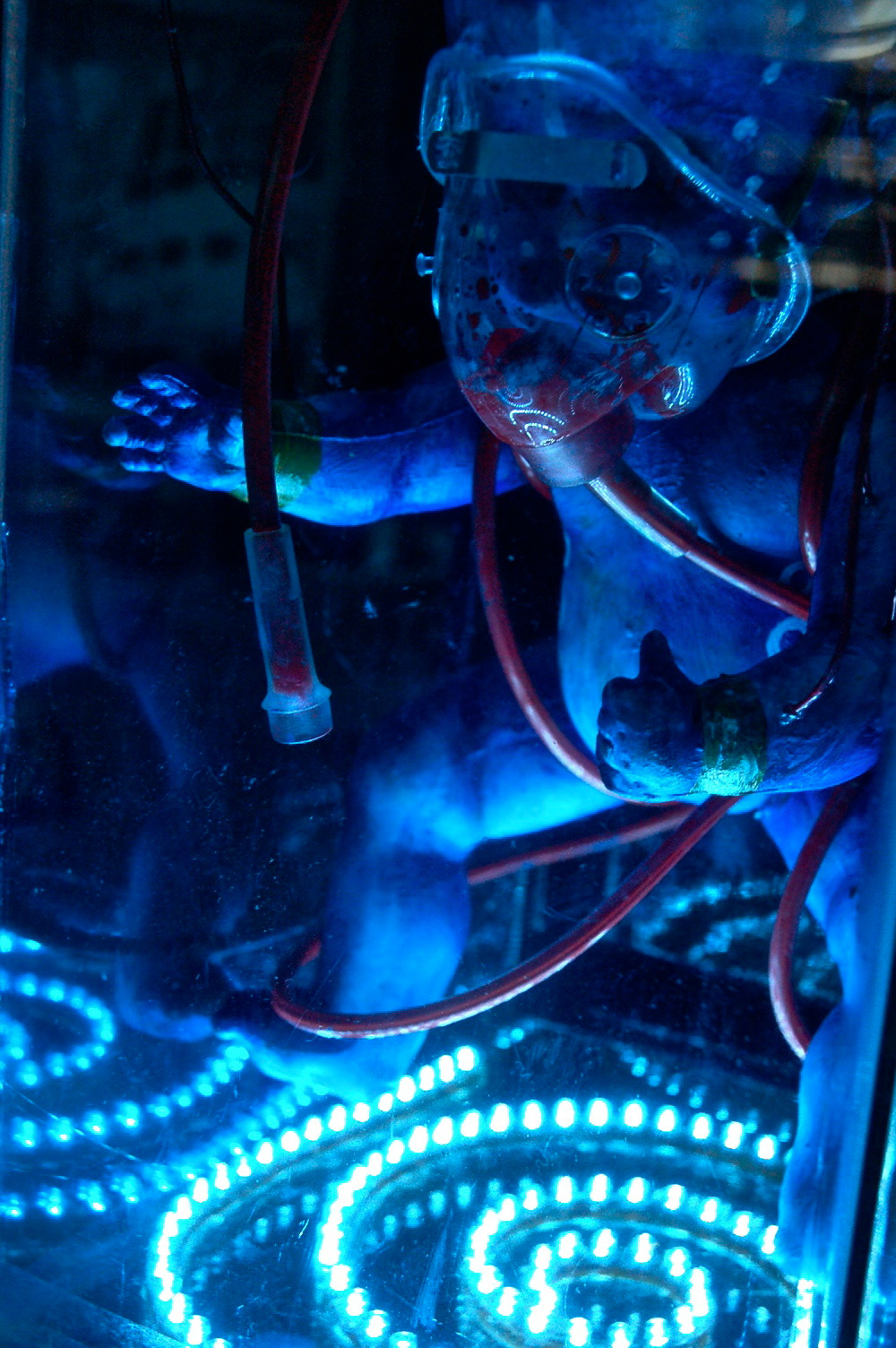 "MY UNBORN CHILD", 2012
Baby doll, clay, fish tank, wood, LED strip, acrylic, oxygen mask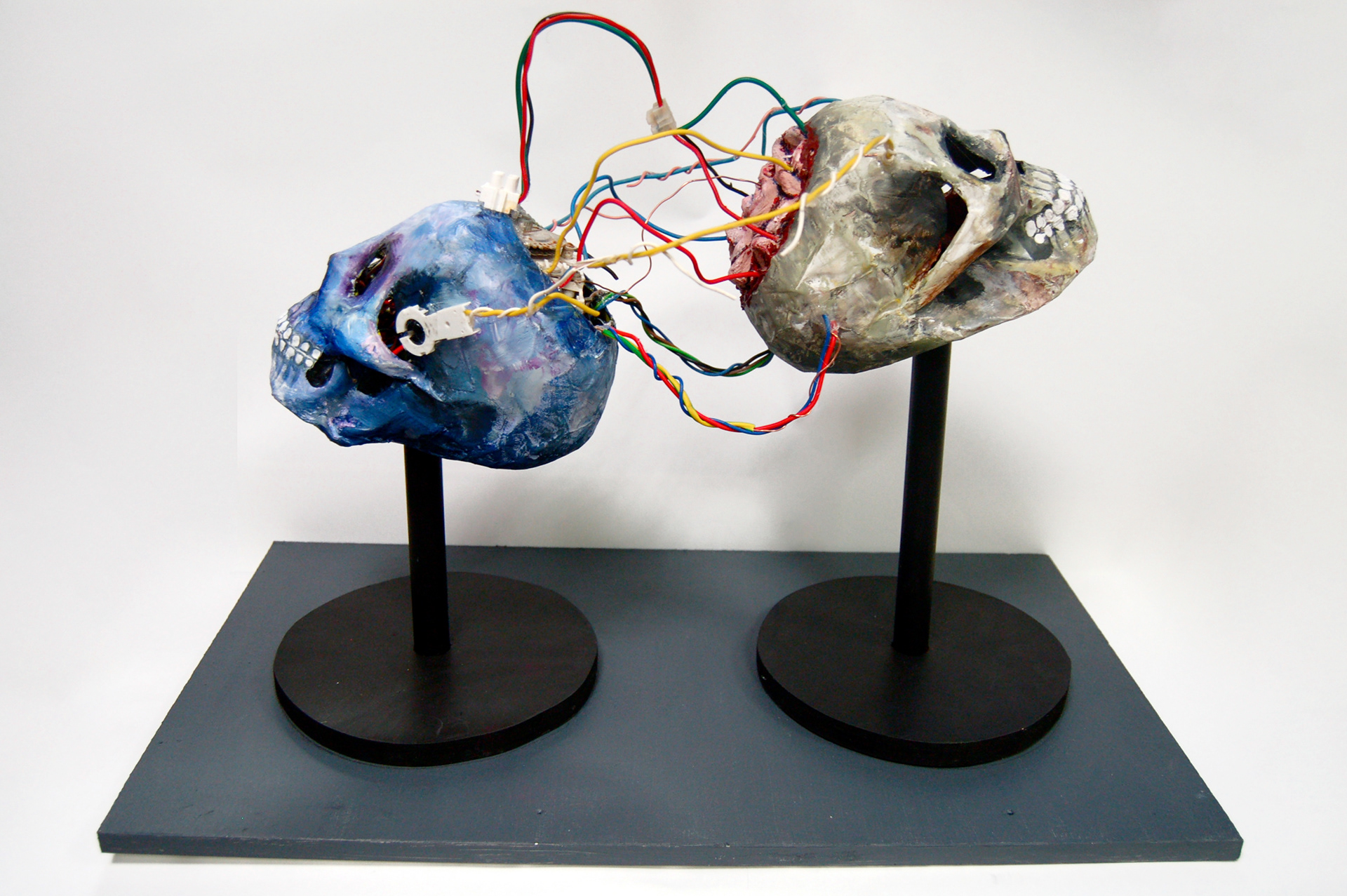 "WE GONNA LIVE FOREVER", 2012
Paper mache, wood, acrylic, latex, cables, scrap pieces of motherboard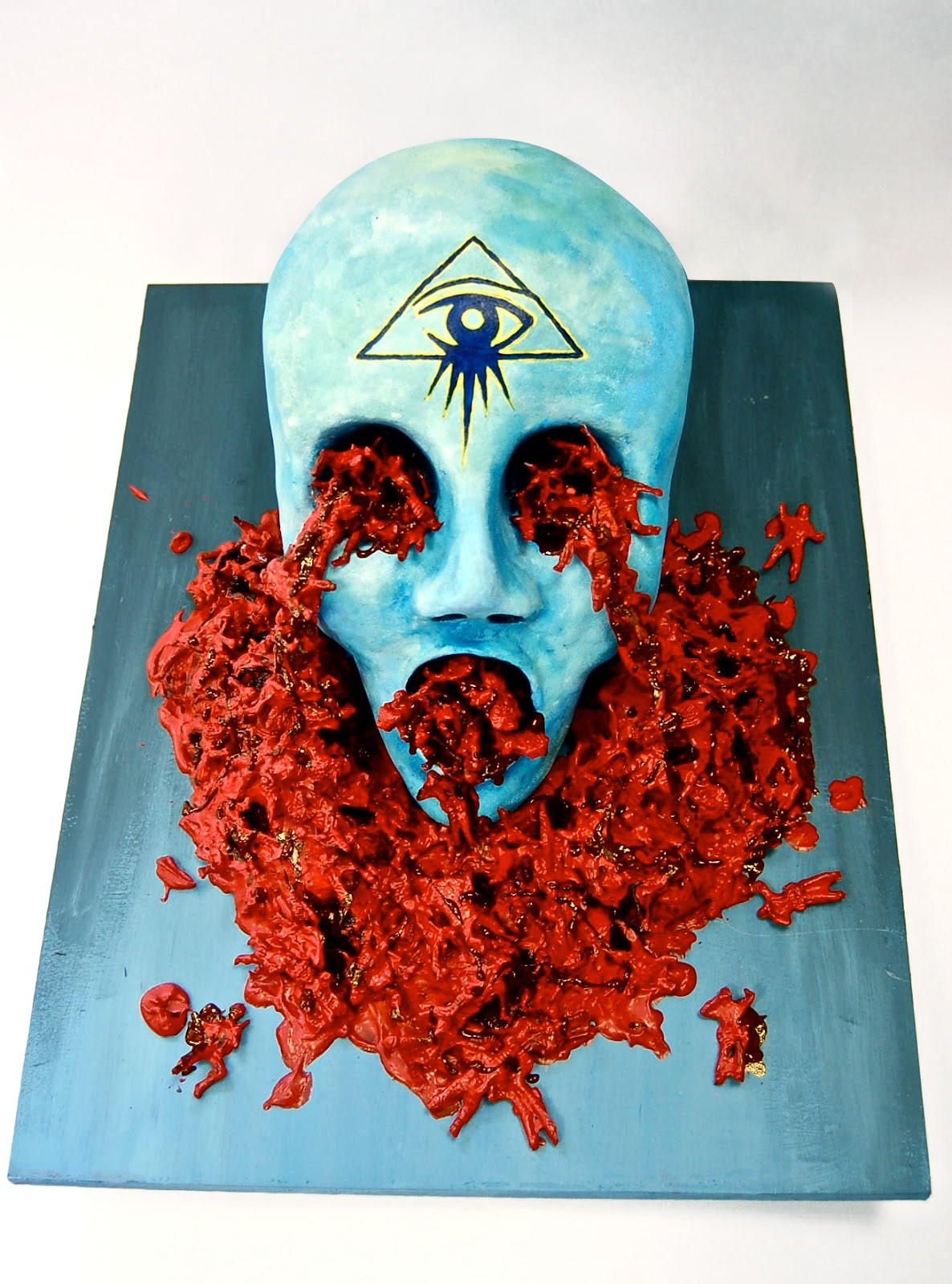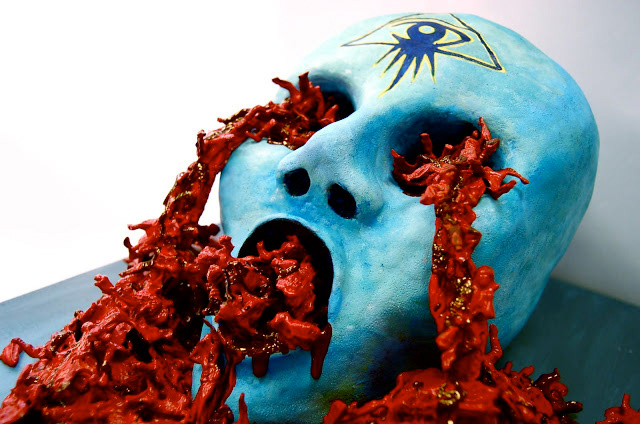 "COMMODITY", 2012
Clay, plastic toy soldiers, acrylic, pva, latex, wood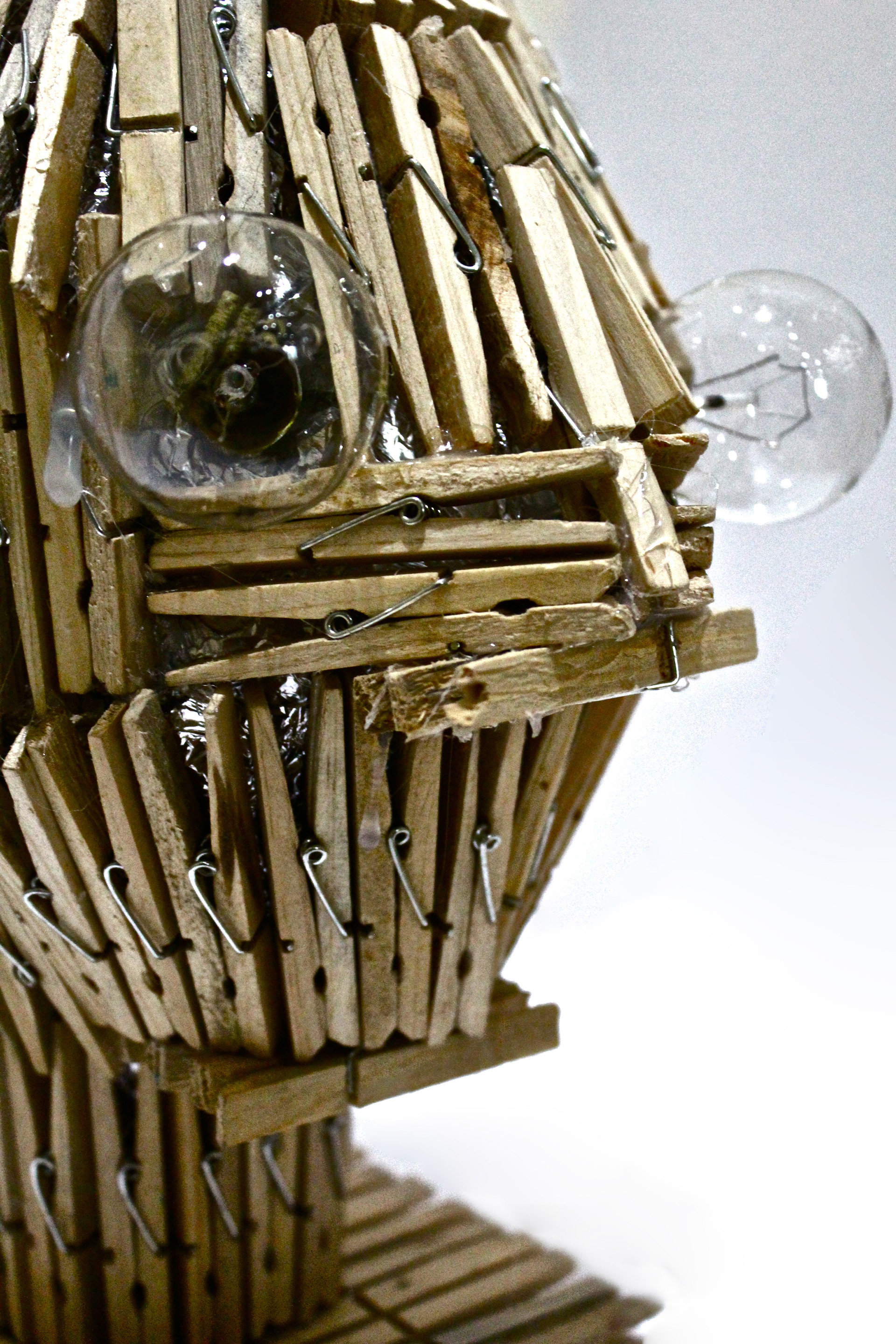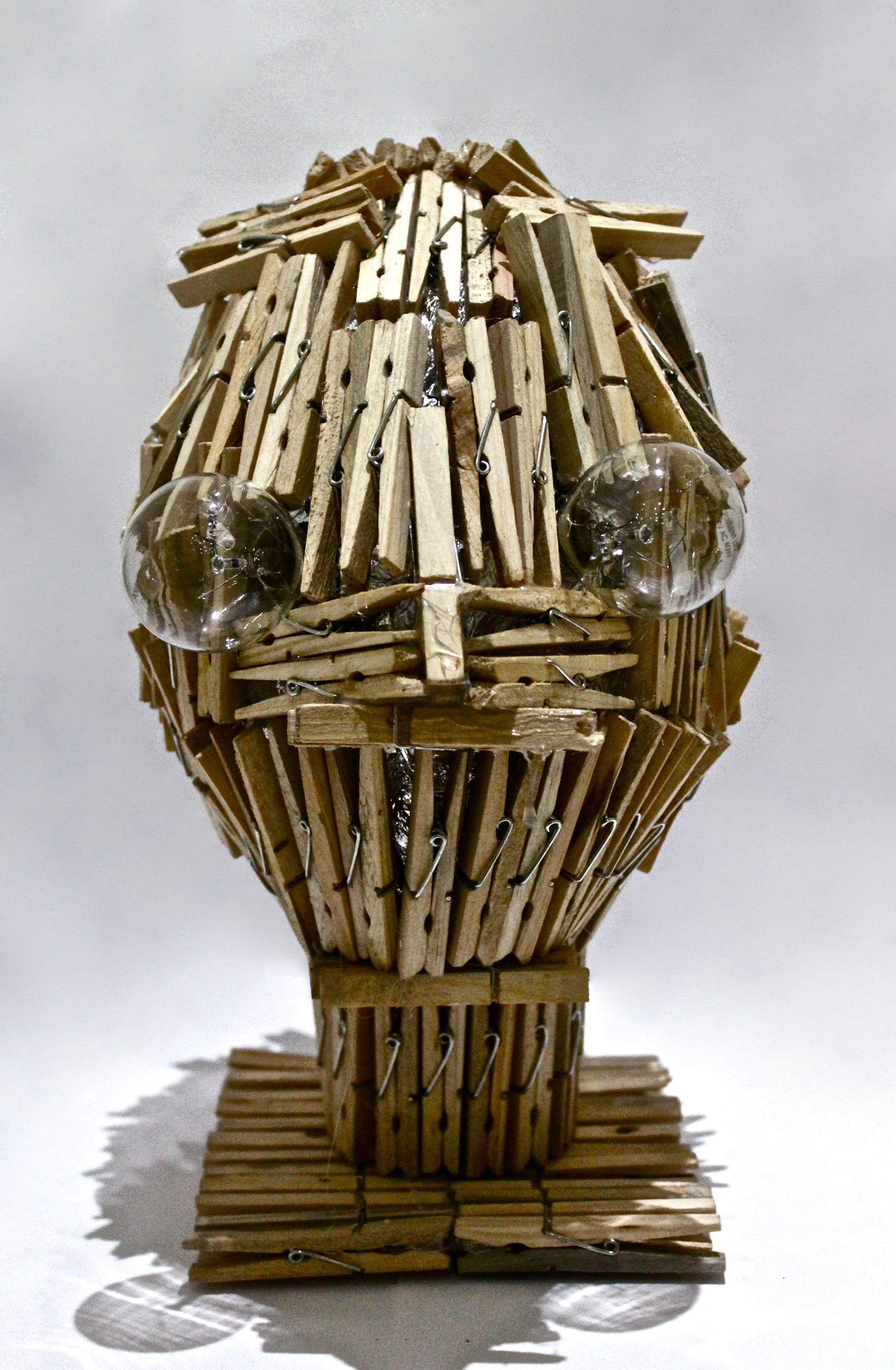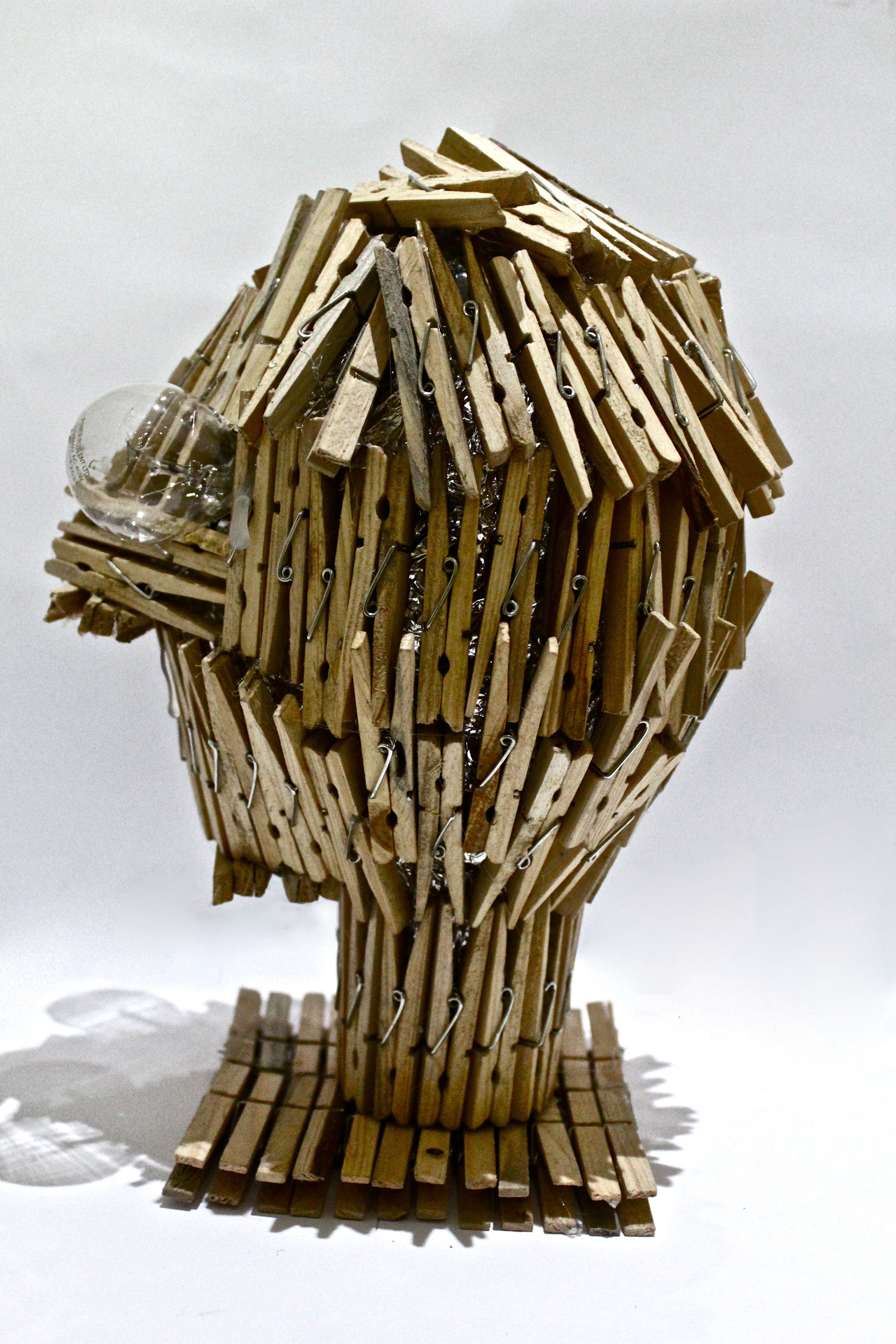 "STILL LIFE", 2012
Mixed media: paper, foil, pegs, light bulbs.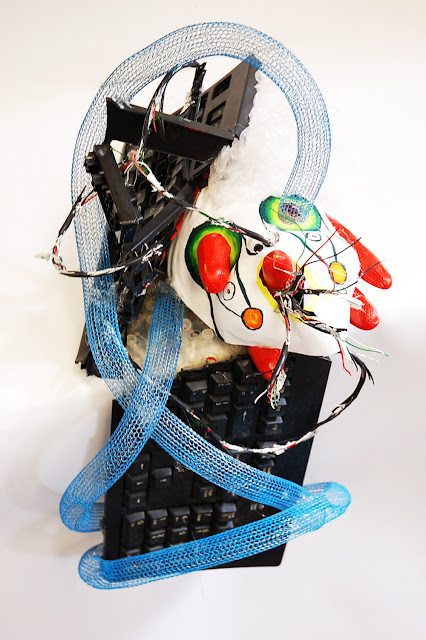 "SROKBOO 1", 2011
Computer keyboard, wires, rubber gloves, acrylic, plastic mask, wire pipe.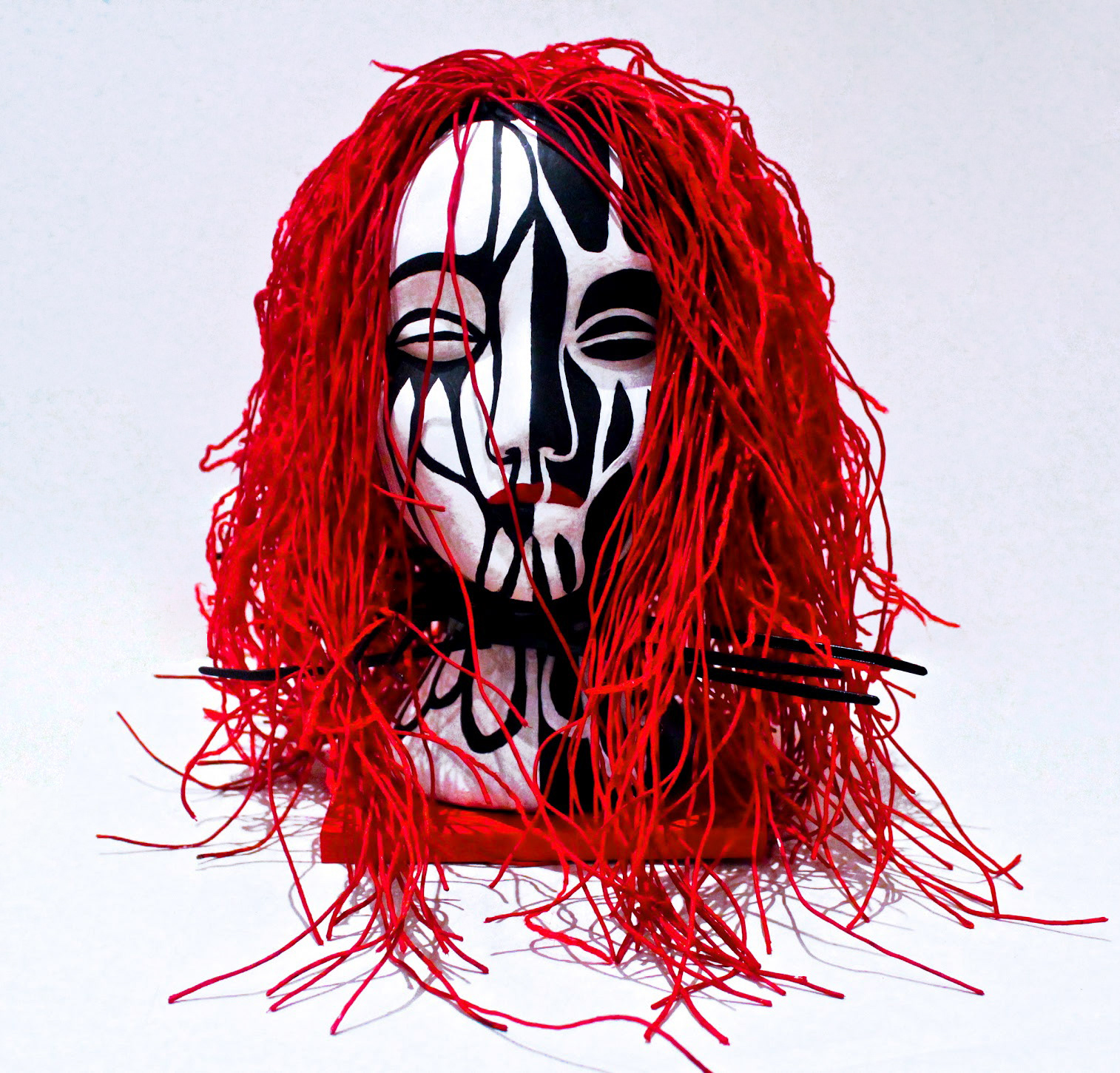 "FAVOURITE NIGHTMARES", 2011

Polystyrene, acrylics, mop, cable tights, wood