How do you create a celebration greeting for big brand leaders which demonstrates innovation and creativity in the lead-up to Christmas? How do you unite a diverse range of client interests in one piece that chimes for all? We set ourselves a brief to incorporate two of our biggest passions: creativity and virtual reality. We wanted to pass on warm wishes, but also inspire innovation in past clients and potential future collaborators.

The result had to capture the magic and nostalgia surrounding the holiday season and wrap it up in a highly creative and enticing execution. To celebrate the end of the year, we wanted to tap into the feelings of wonder and nostalgia from our collective past, while at the same time look to the future with something bold and experimental. As a solution we crafted XMAS VR GIFT KIT -  a limited-edition virtual reality (VR) viewer!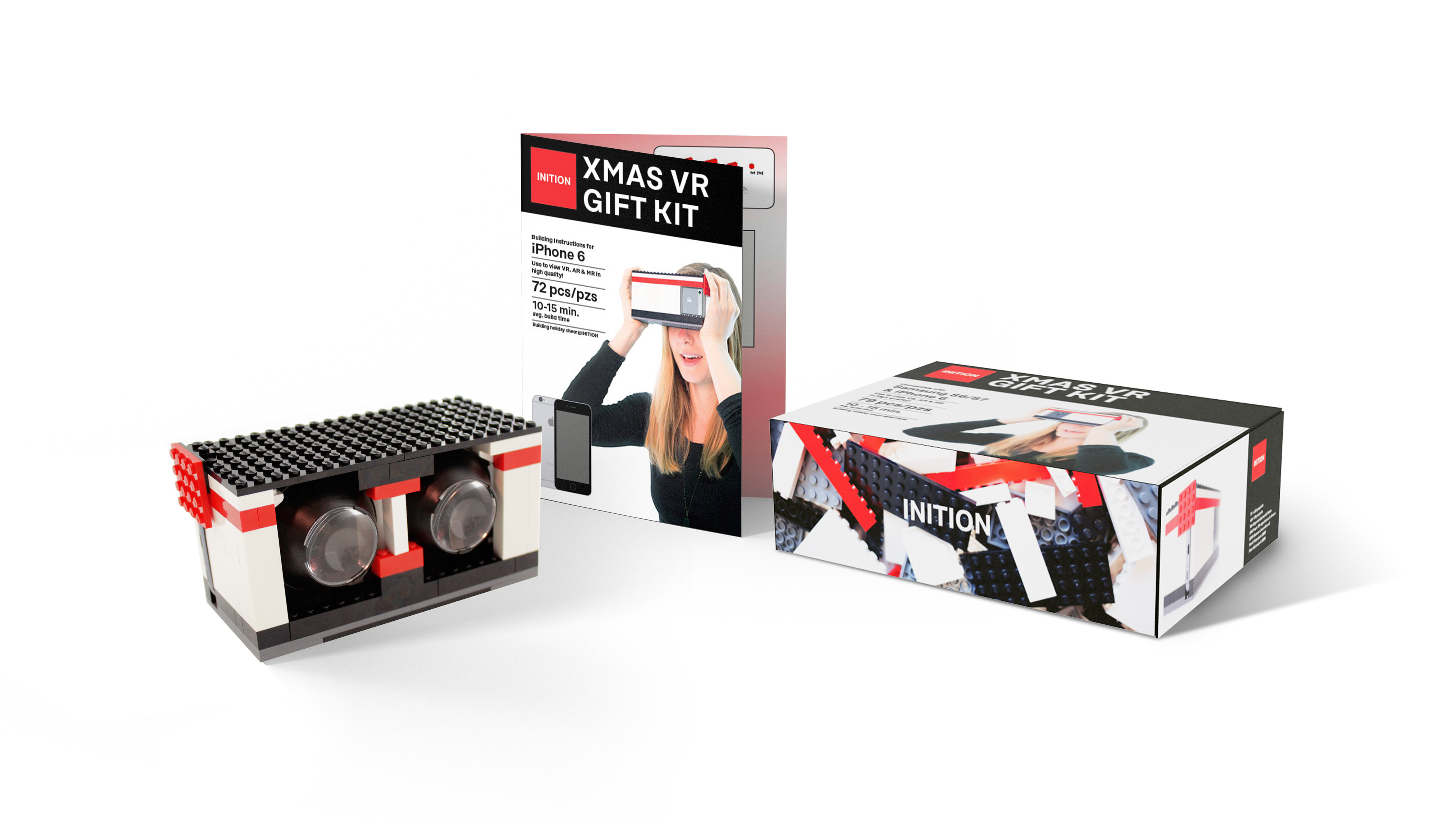 Driven by the memory of opening presents and playing with new toys in the holidays, we set about crafting a one-of-a-kind VR viewer out of LEGO® pieces. LEGO® has inspired generations of families to come together and build fantastic constructions.

During the design process we looked for the simplest of builds, as well as the aesthetics of classical authentic LEGO® packages to further connect our clients with their warmest memories from childhood.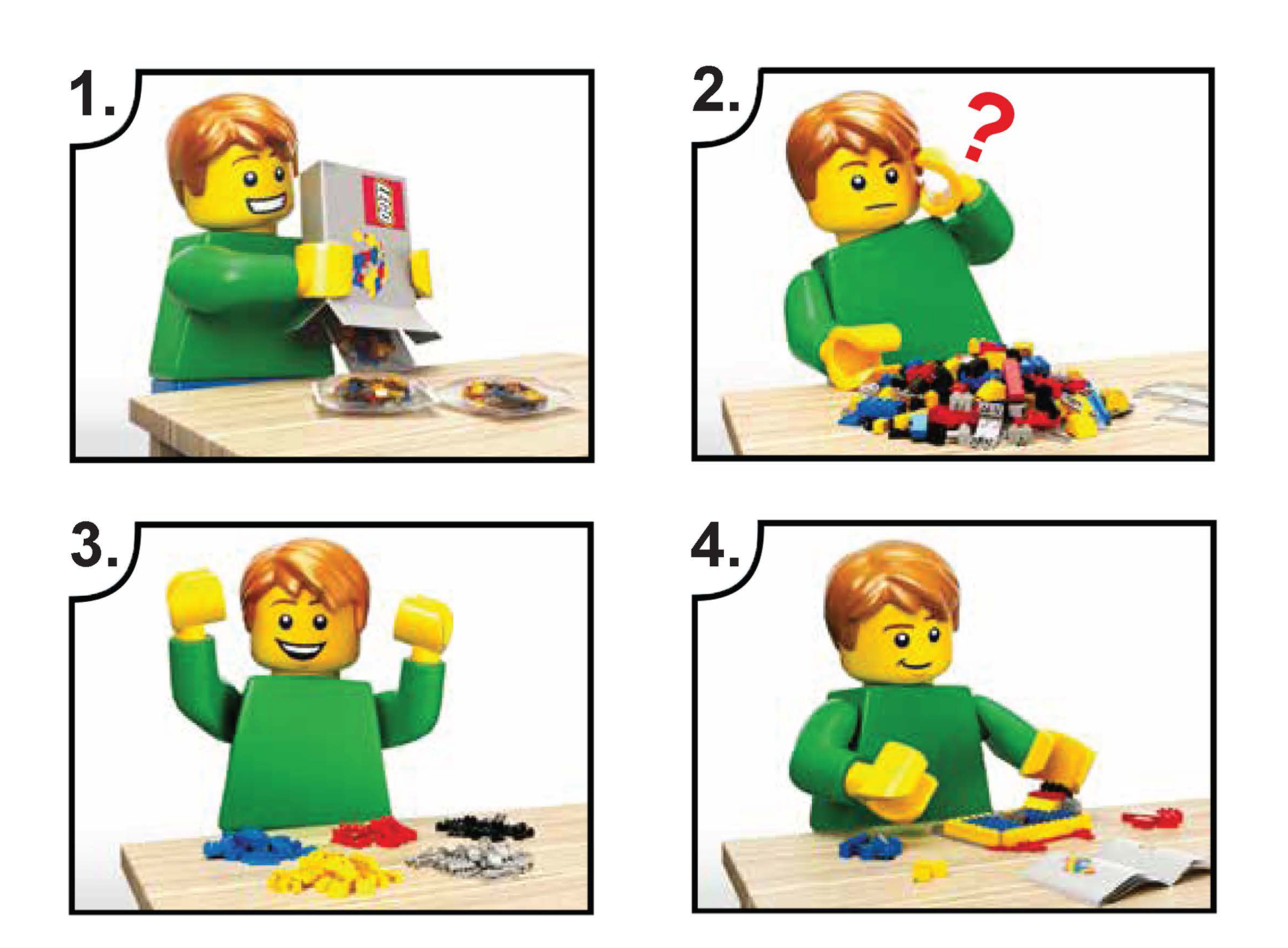 The XMAS VR GIFT KIT can be used to view; Virtual Reality, Augmented Reality (AR) and Mixed Reality (MR) content. The viewer has a transparent wall which makes it stand out from other available viewers; this particular detail makes it possible to preview both AR & MR.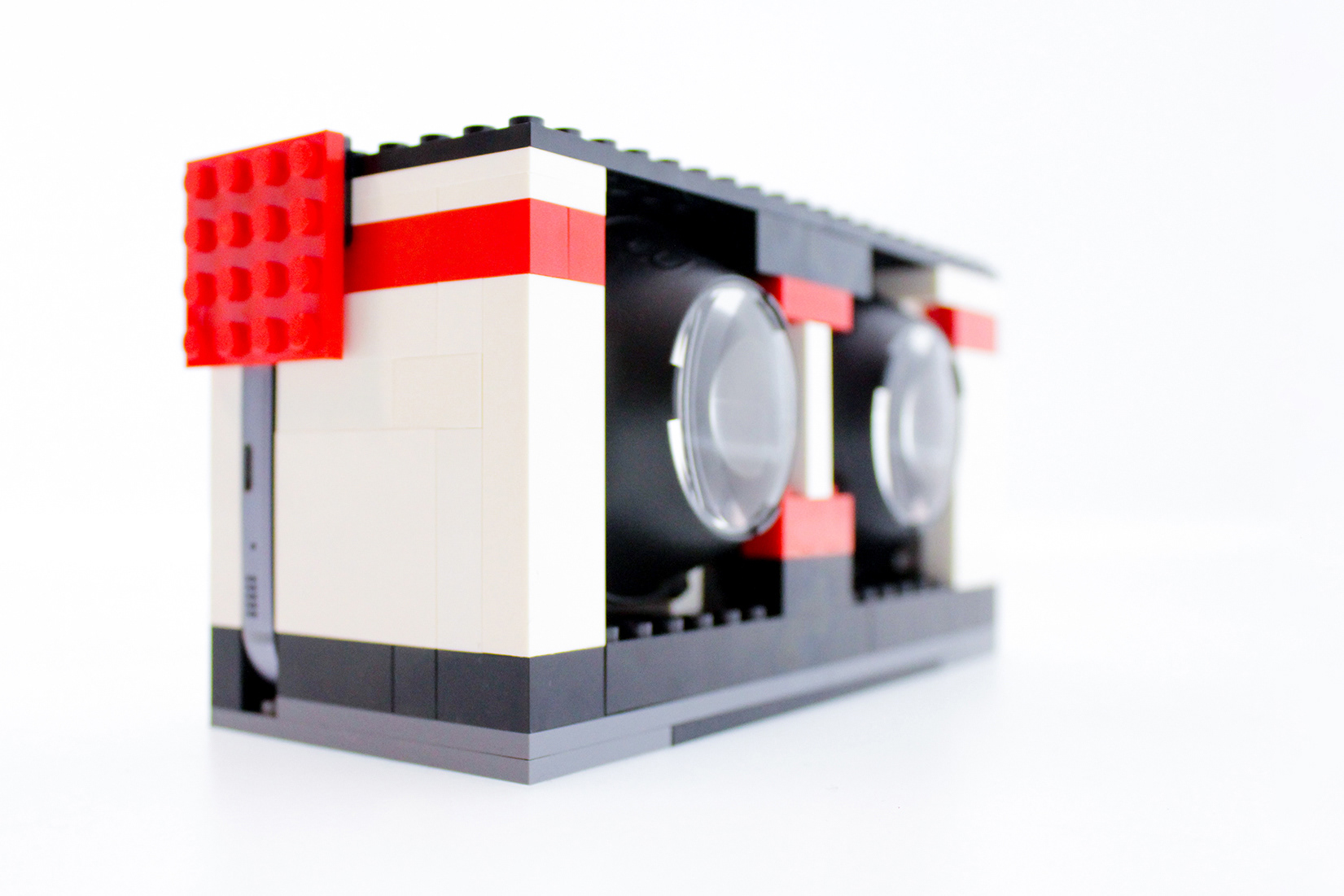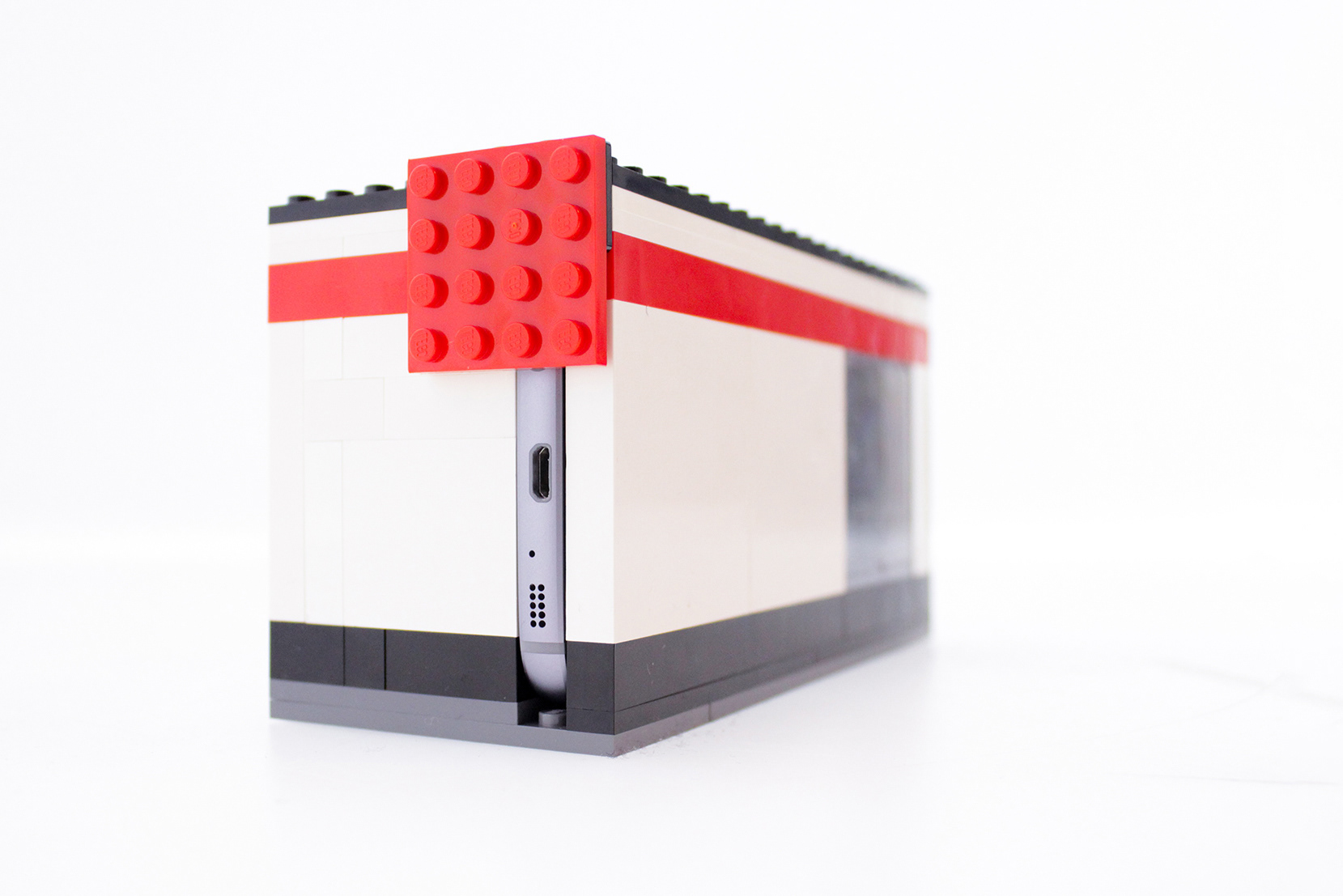 The XMAS VR GIFT KIT was received in a fully mocked LEGO® package, with 79 pieces and a pair of professional lenses, all sealed in manufactured plastic sleeves to ensure authenticity. The gift kits contained two sets of instructions; for iPhone6 and Samsung S6/S7. In addition to that, an instructional video was uploaded, in the unlikely event any problems might occur during construction process for 
iPhone6
 ; and for 
Samsung S6/S7
.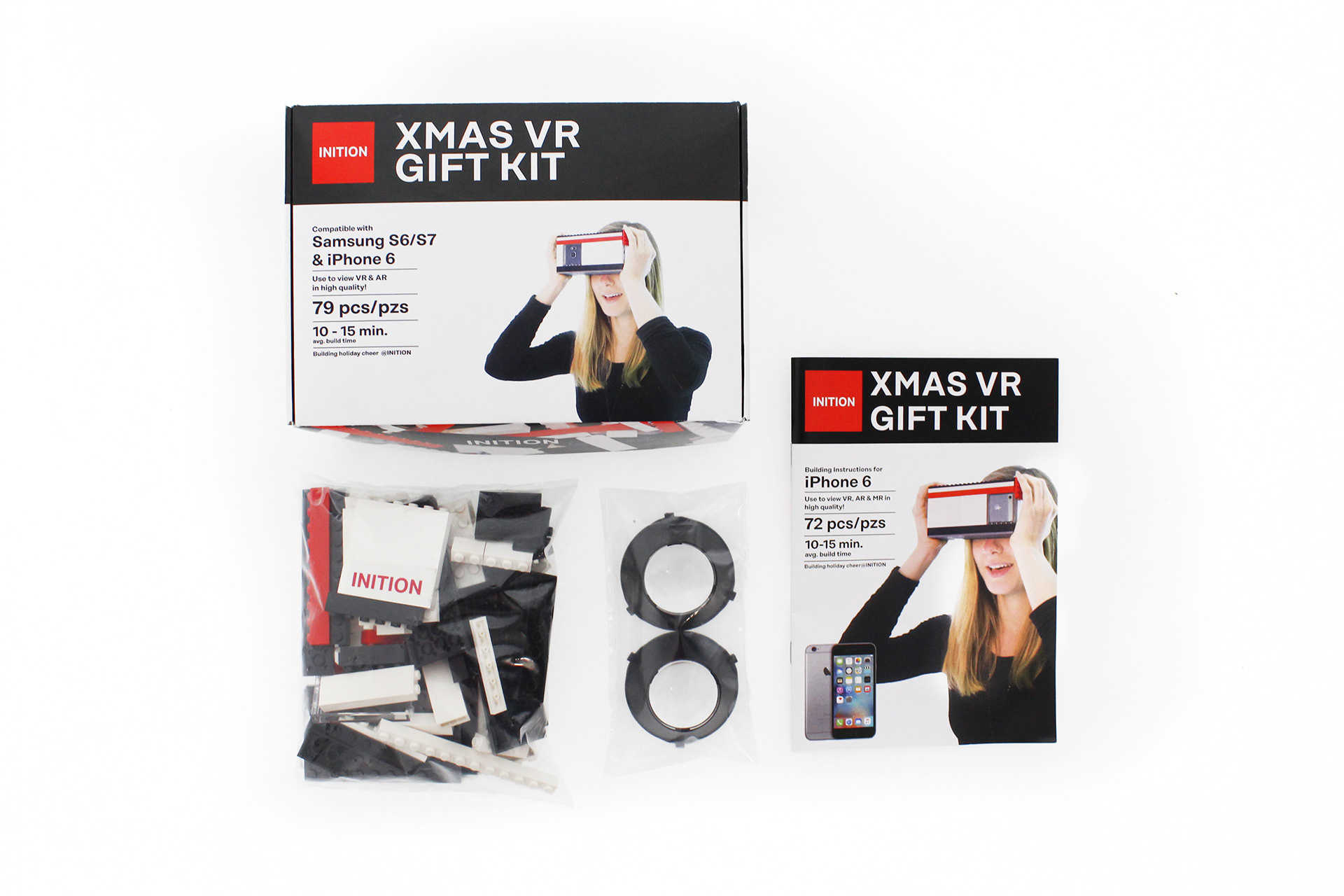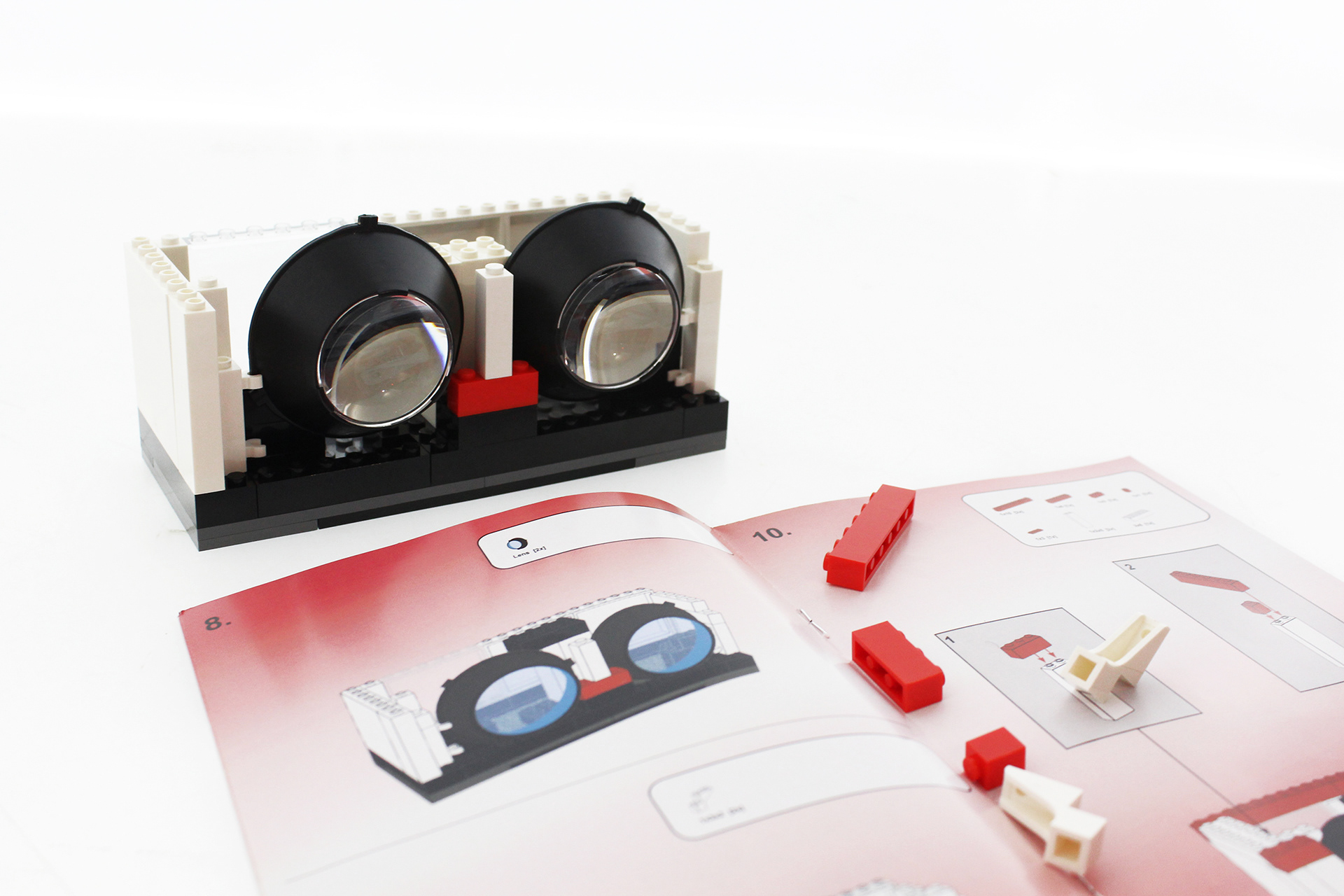 Each gift kit was caringly wrapped and hand delivered with a bow before the big day. On Boxing Day we unlocked handcrafted content to enjoy after launch - a unique VR Christmas scene created by artist
Karrie Fransman
 using Google Tiltbrush. 
CREDITS:
Client: Inition
Creative: Alex Lambert
Design: Angelina Aleksandrovich
Branding: Angelina Aleksandrovich
3D Illustration: Karrie Fransman
3D Artists: Louisa Bremner, Stavroula Avgerinou