cyberSelf is an interactive 'digital canvas' that explores the relationship between physical and virtual identities by tapping into one's representation in the cyberspace. Installation debuted at Elements Festival, New York, in August 2018.
Canvas responds to the approaching audience by morphing the projected graphics based on their skeletons' data. Interactions don't end there, every time the audience physically touch and push through the canvas the instant visual response is caused to the projected graphics based on the z depth of the push. When no participant is tracked in the FOV of the canvas the CTA message appears encouraging audience to "PUSH FORWARD".

The experience is split in 3 different states. The first state is a veil of fluid particles changing in colours as they move. When audience interacts with the canvas the veil bends in and out, causing particles to change in colour and become more loose.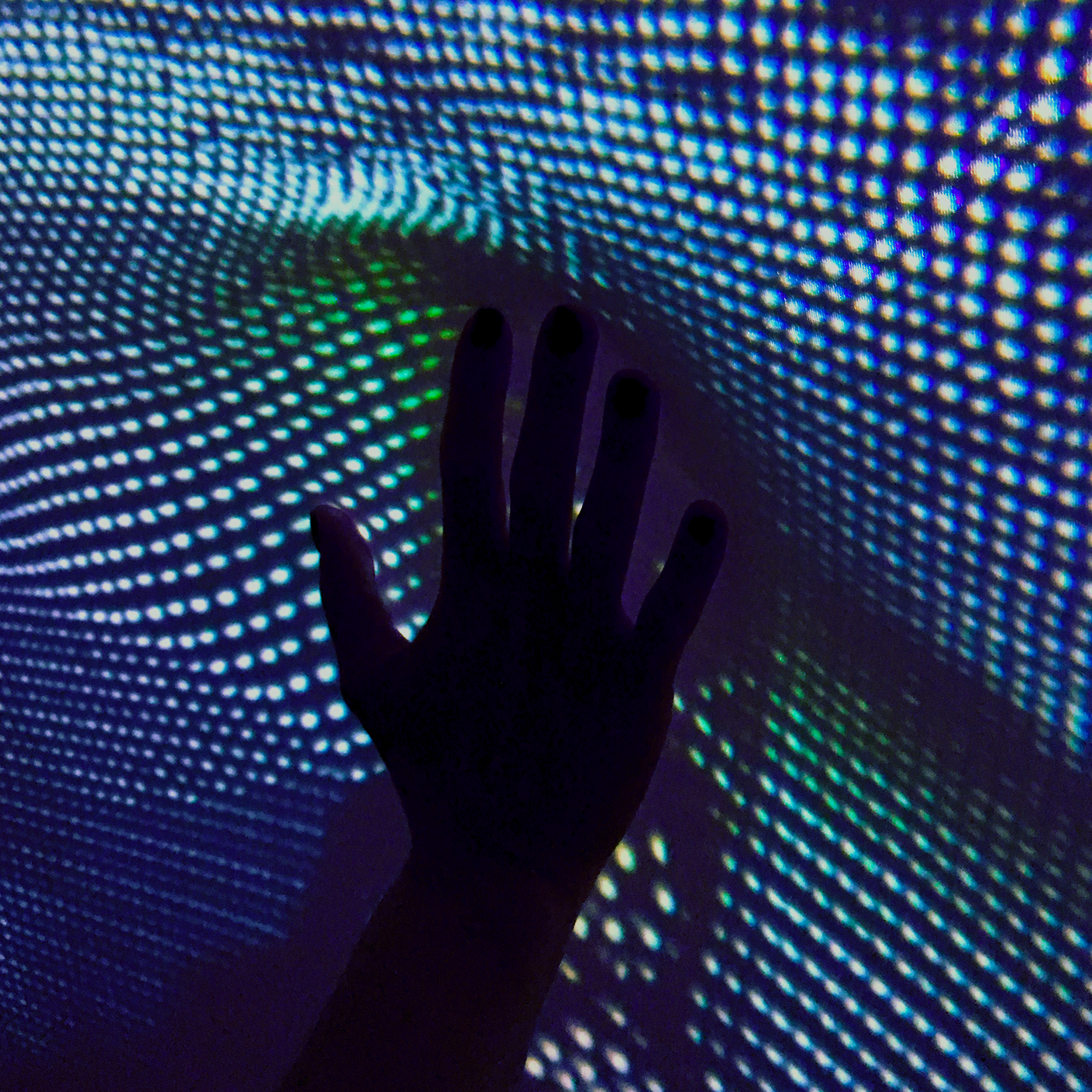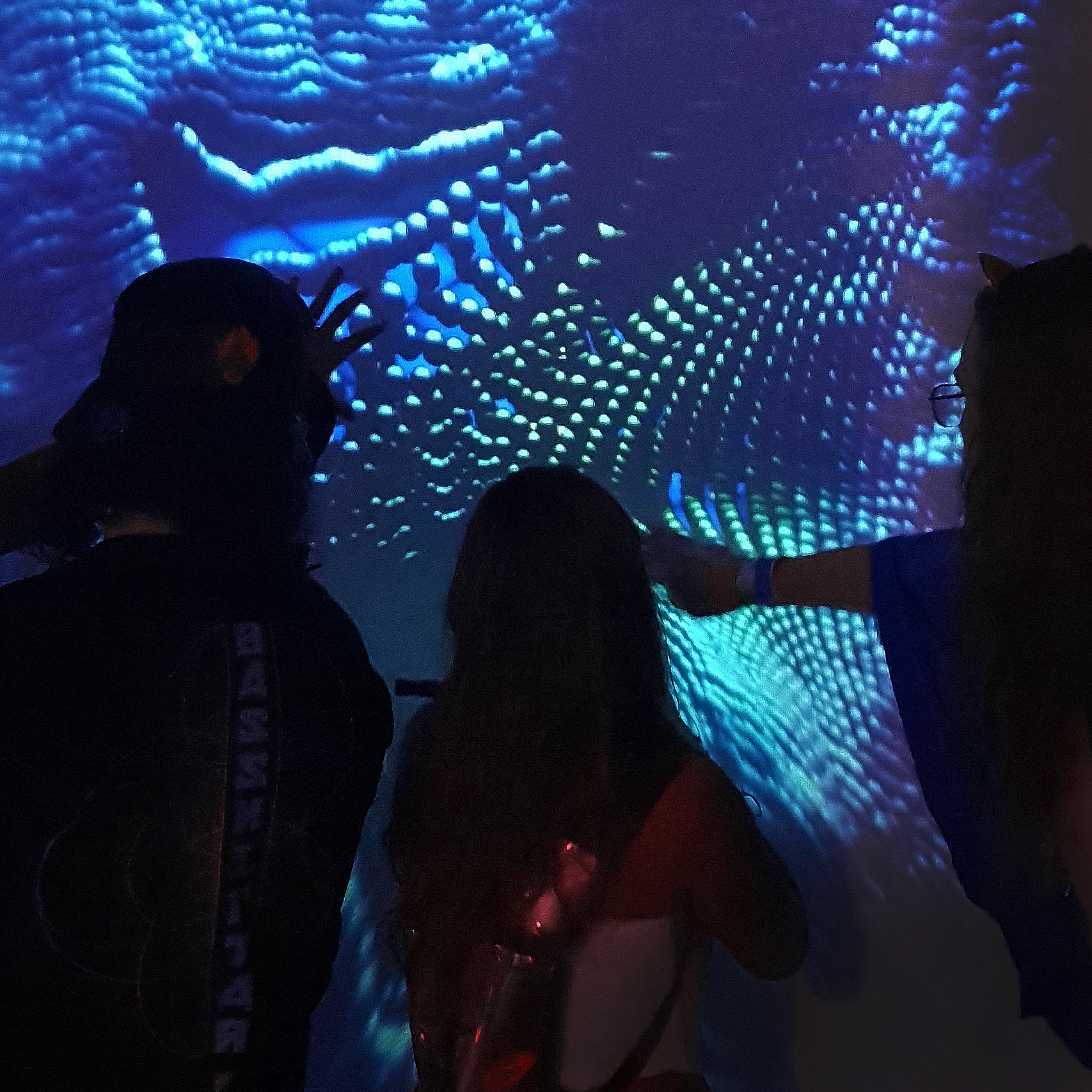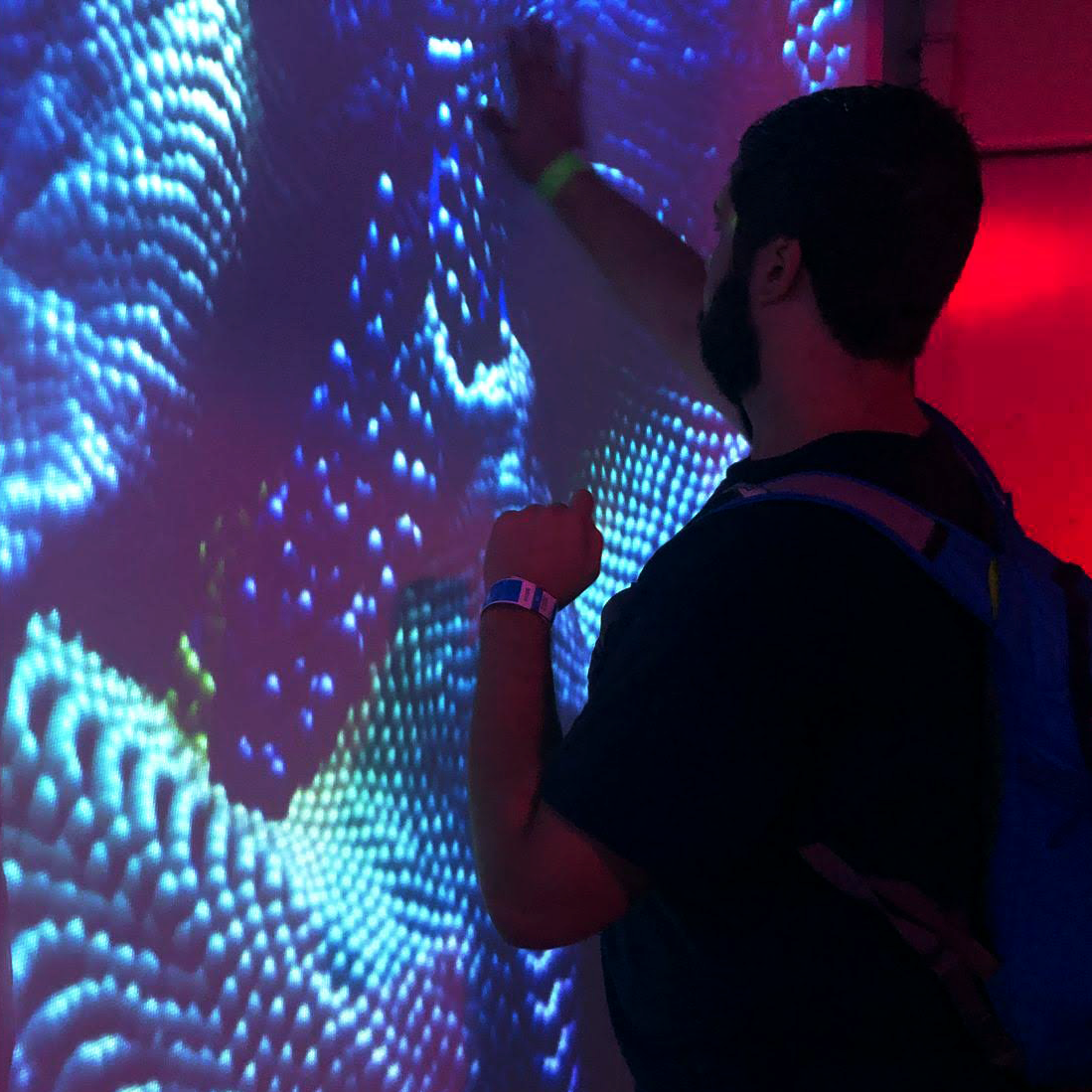 The further participants push the more they are able to see what's hidden beneath the veil and unfold the second state. When the value of push reaches a certain limit the veil disappears and reveals a latex Hermaphrodite Overlord to those who truly seek. Sitting on a blue throne he celebrates participant's insistence and unfold the third state.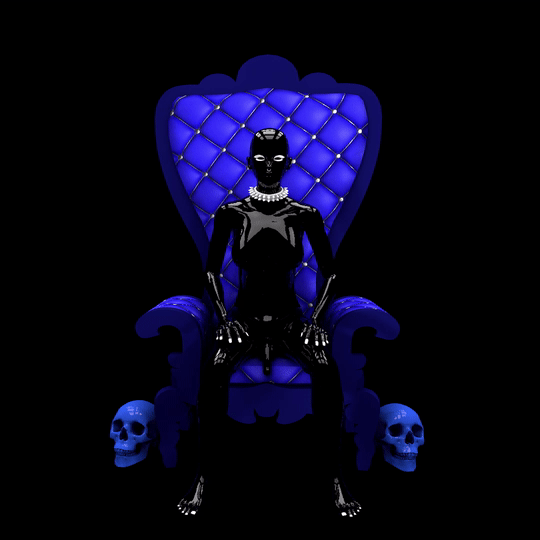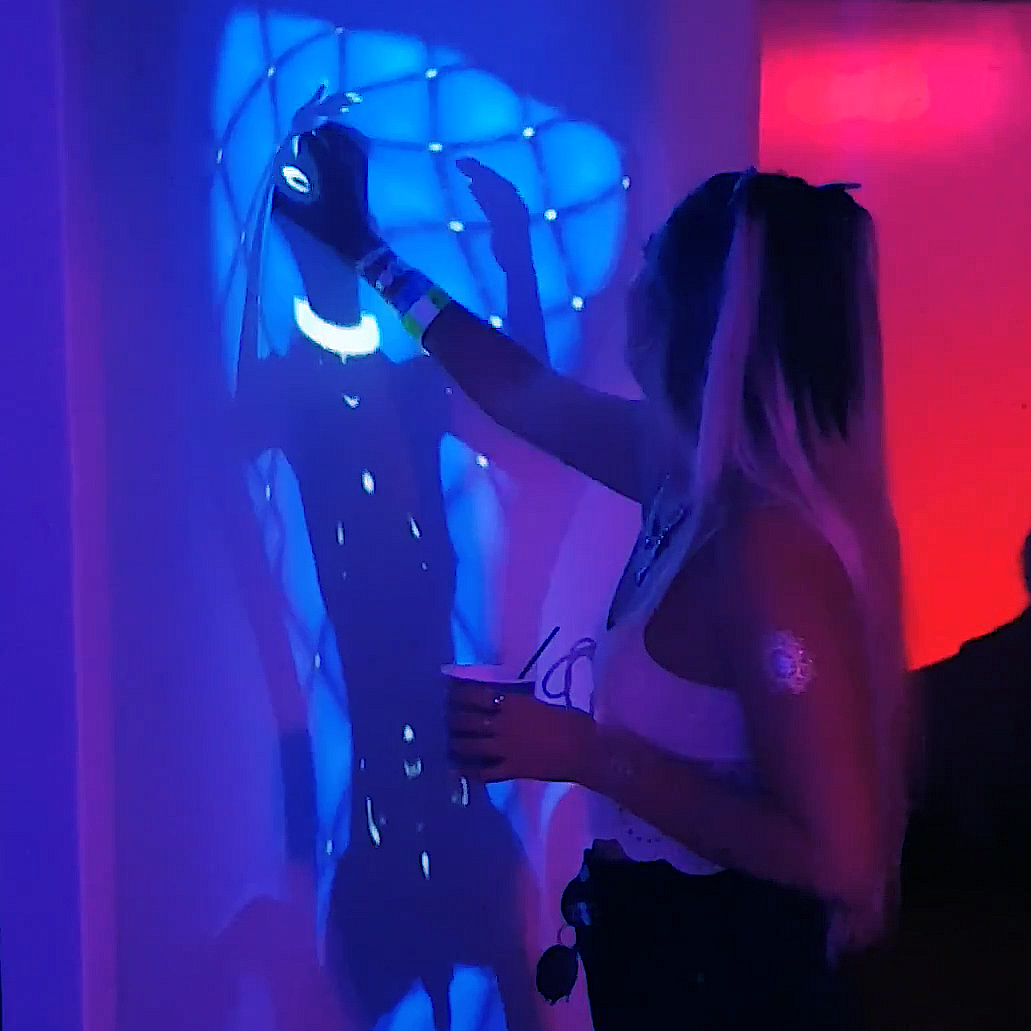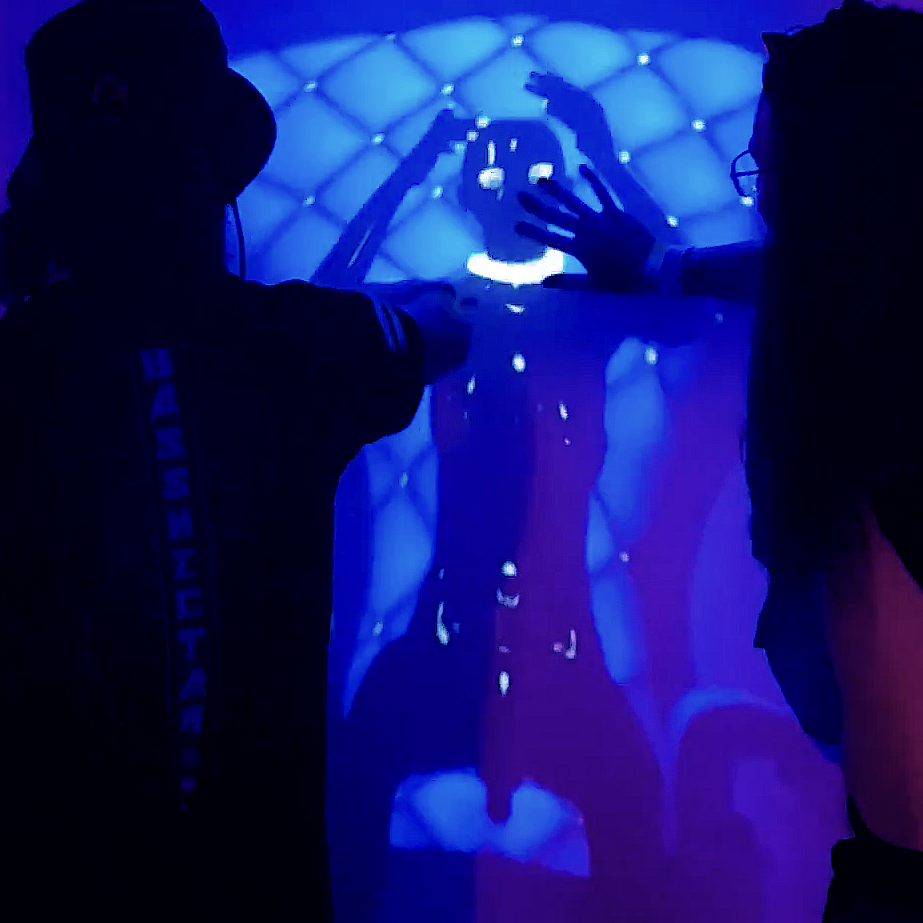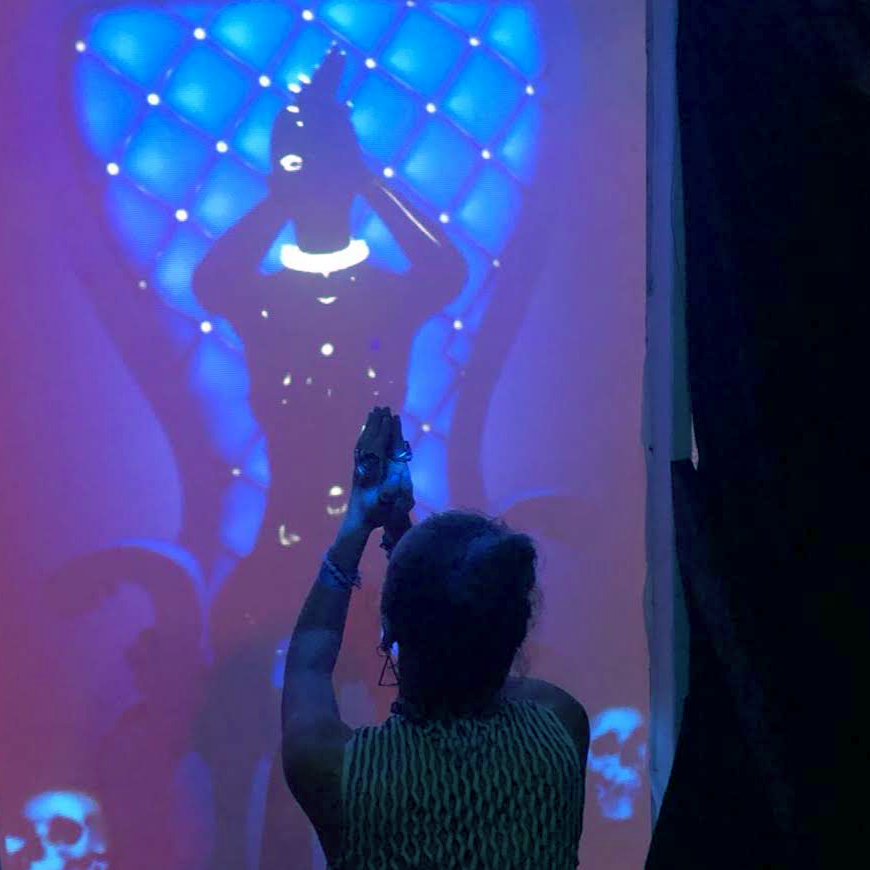 The third state presented to the audience is a fluid universe, where very interaction would cause multiple ripples on it surface. The experience was timed, where after each loop the experience would restart itself.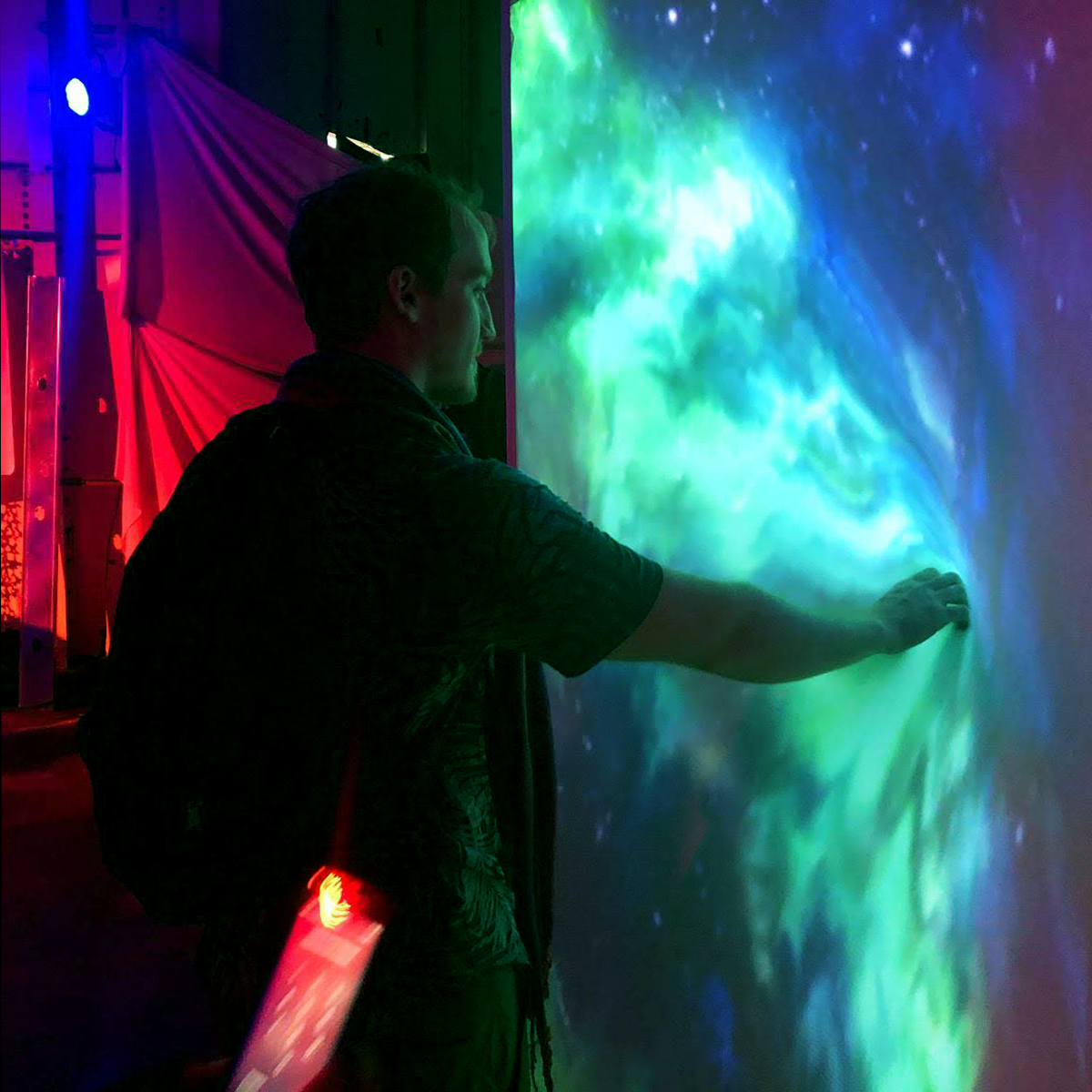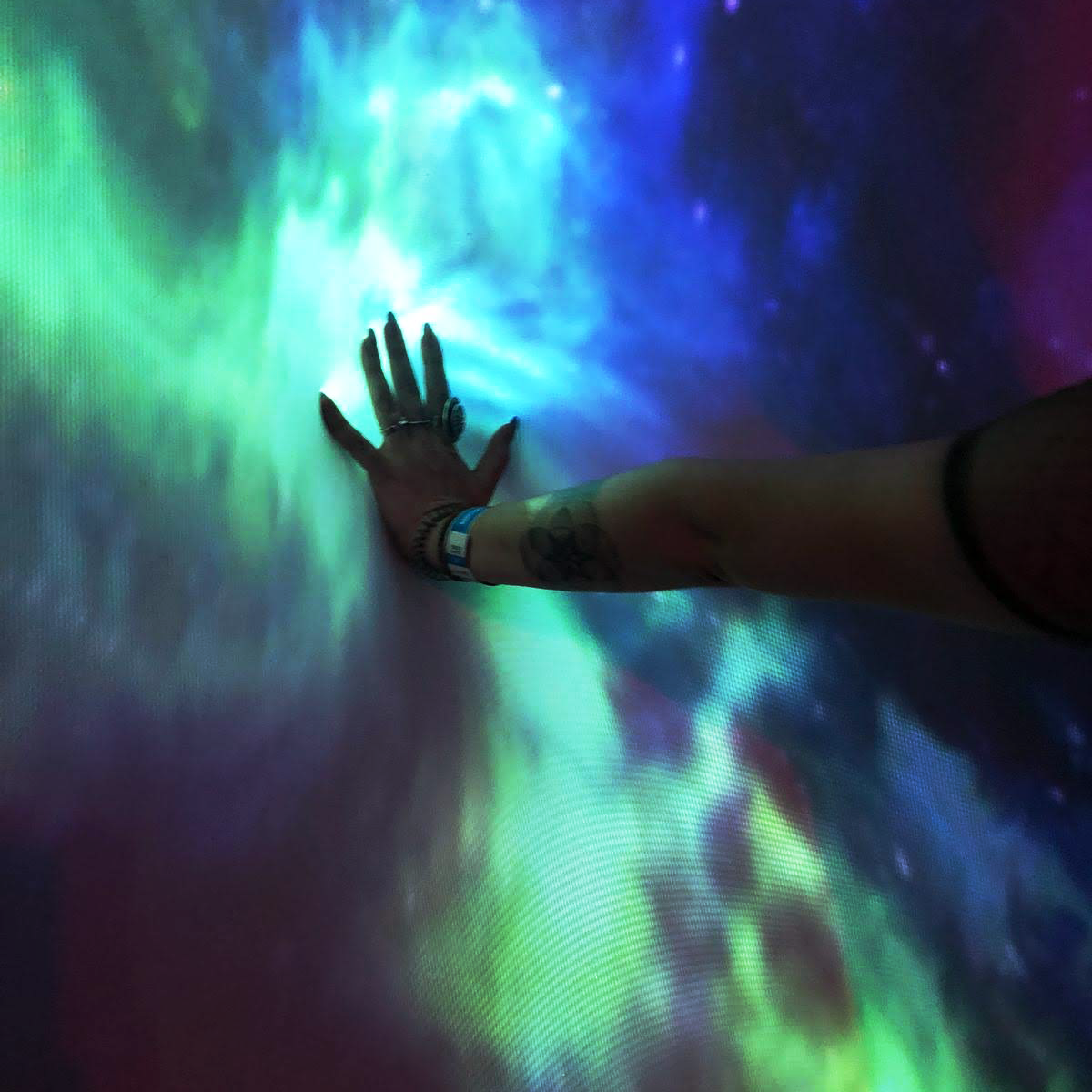 The experience was built using 2 Kinects, Unity, and Touch Designer, projected over a stretchable material. 
Special thanks to
Grigor Todorov
for supporting me on the way to make it happen.